some vocals & crucial chaos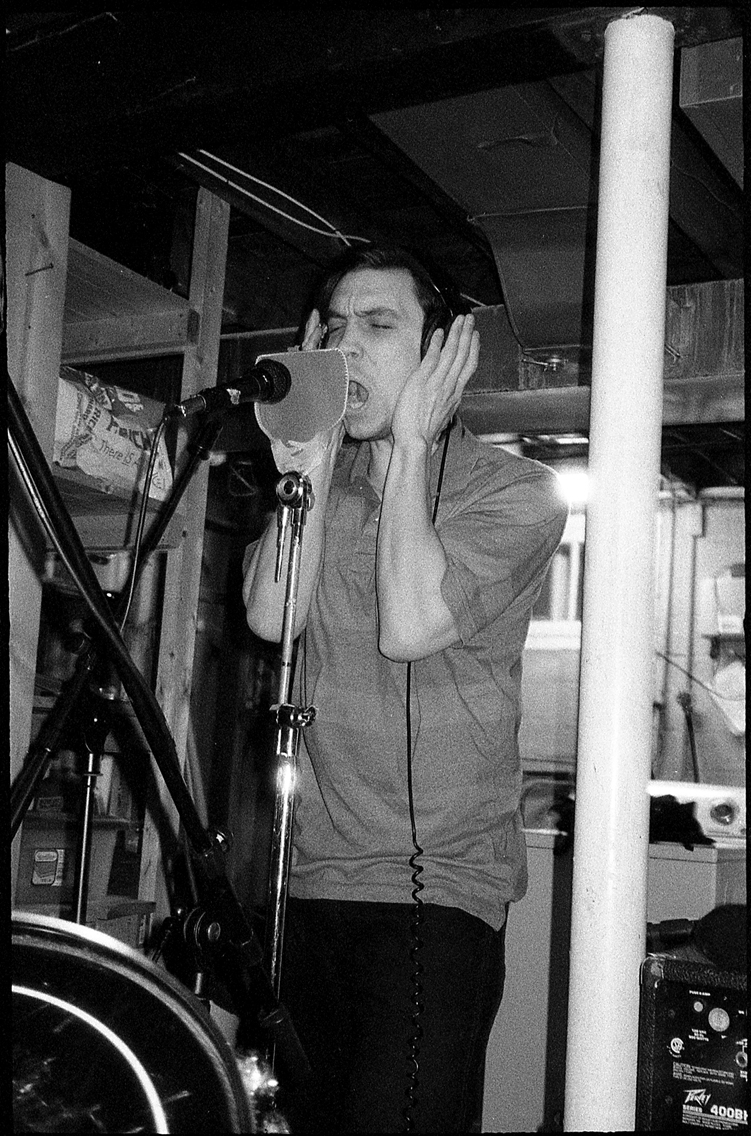 drew busting some vocals for the ny rules 2 comp
dre doing some air drums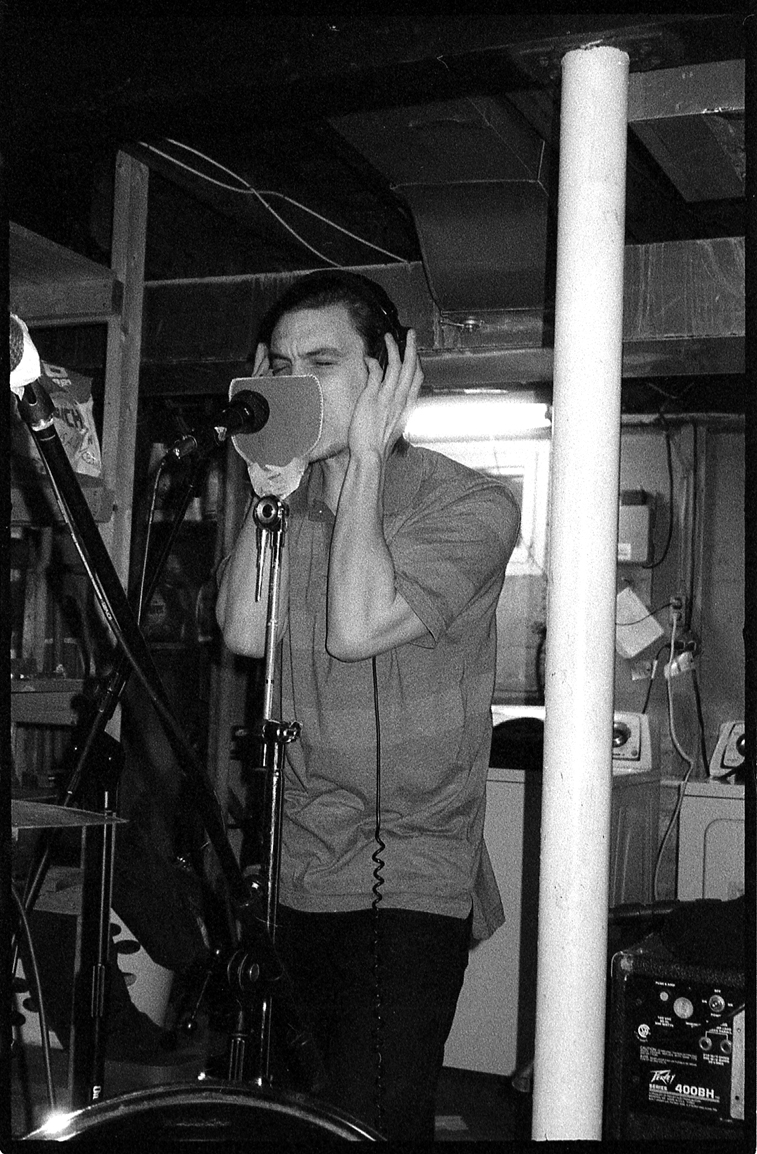 more vocal drew stuff. should be done with this shit hopefully soon.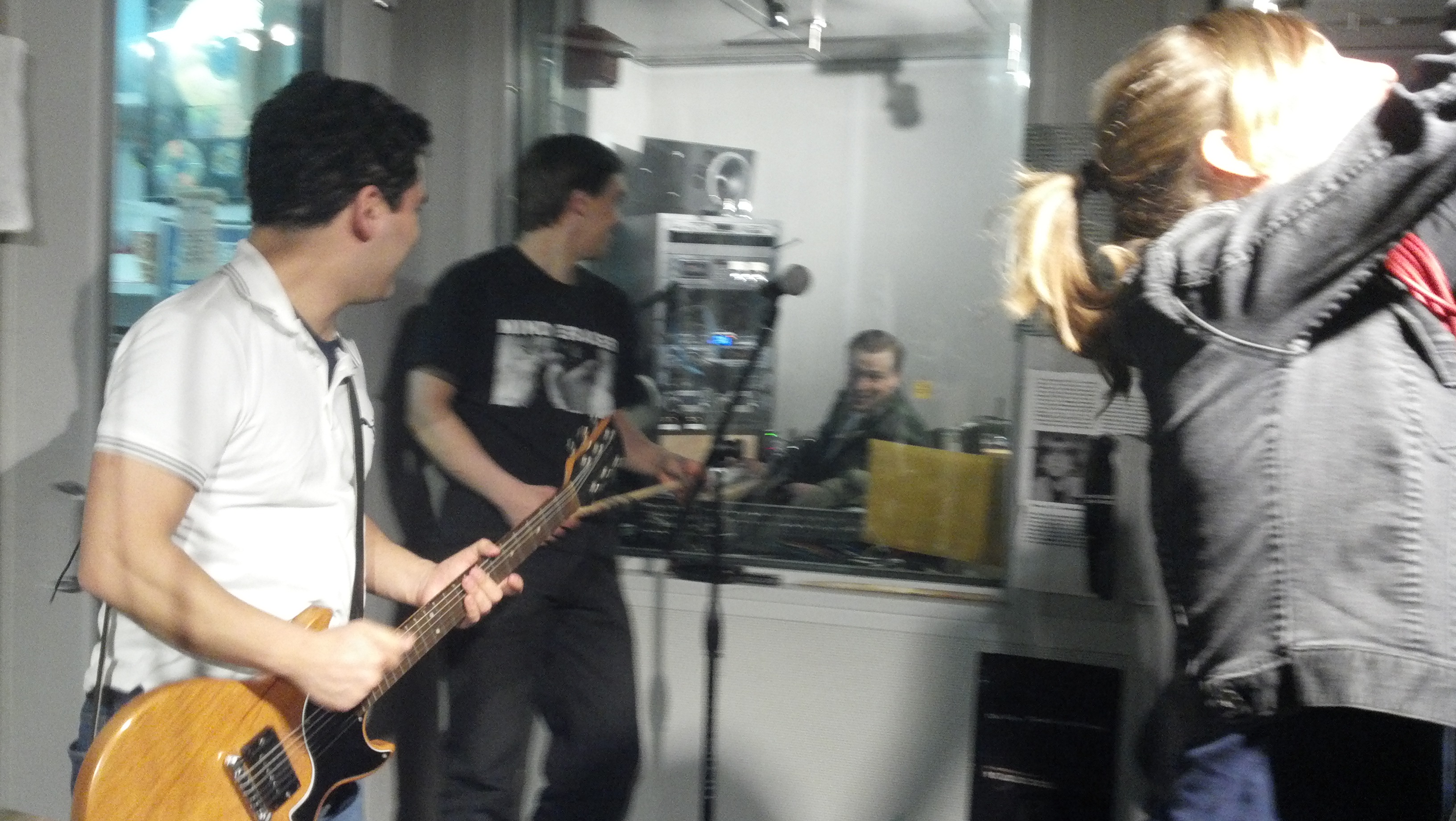 we did a crucial chaos session at wnyu on monday of last week.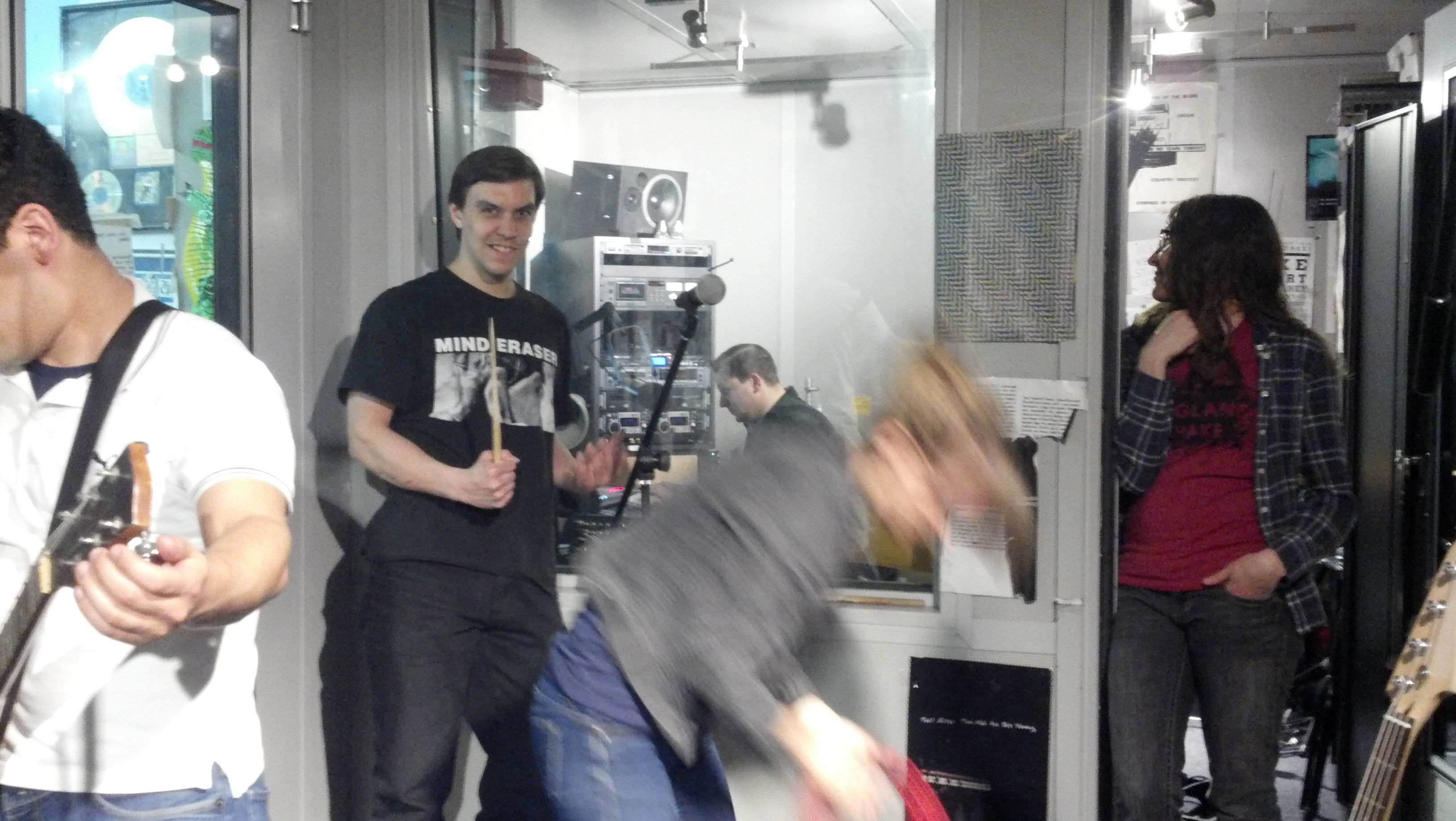 it aired on thursday the 12th of april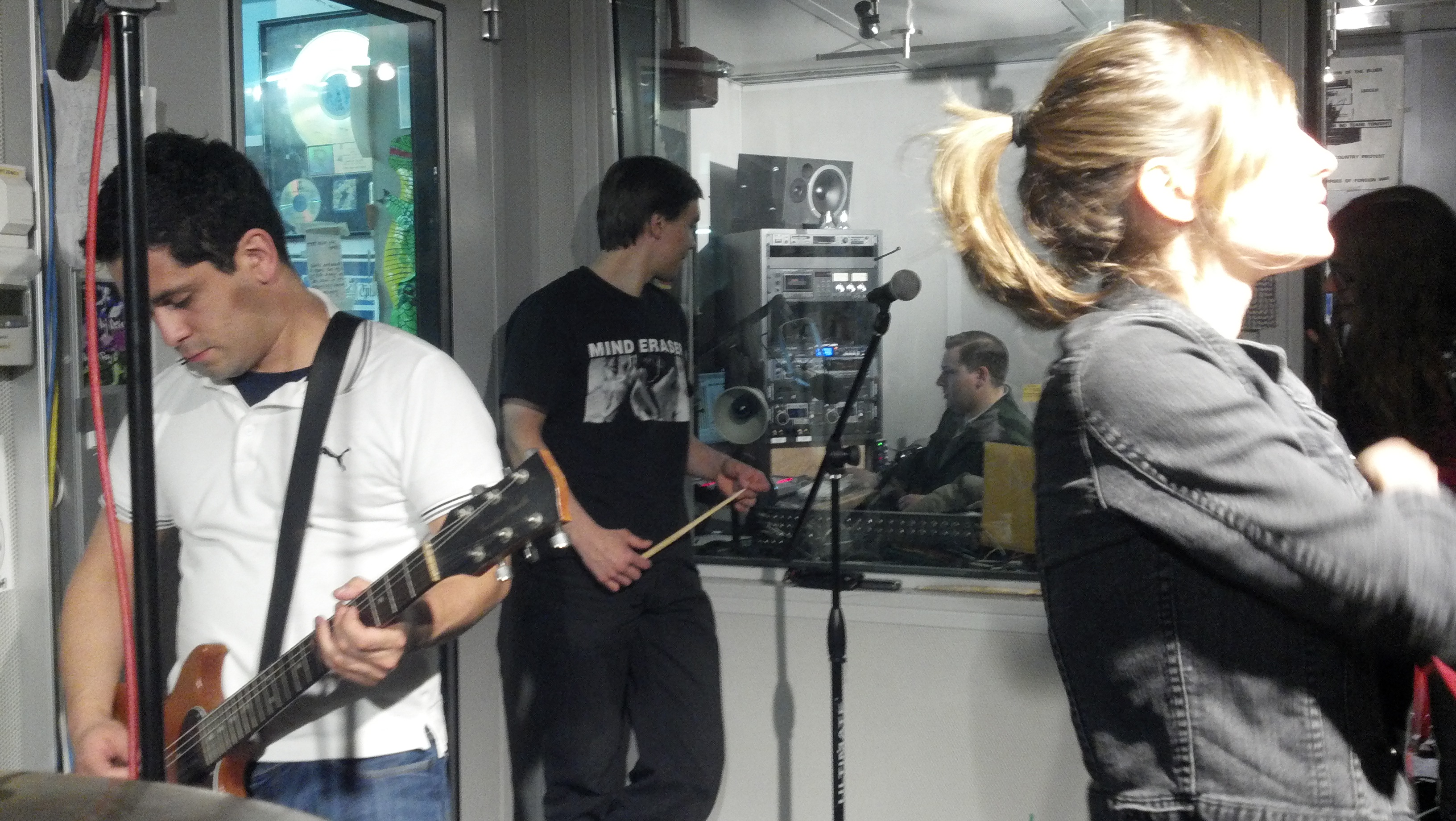 shit was cool. crozier might've found a new calling, he loved sitting behind that glass.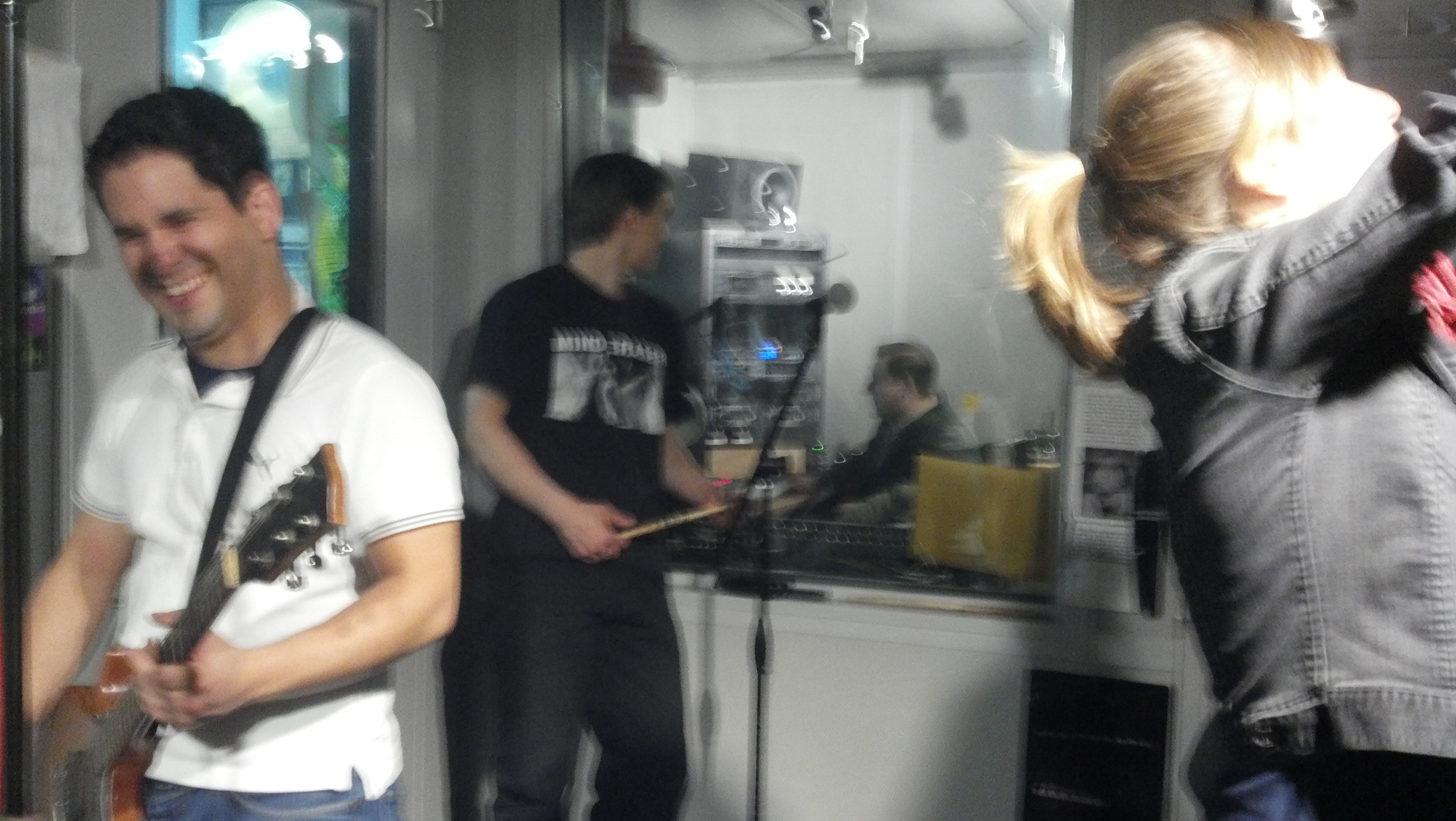 "long time listener, first time caller."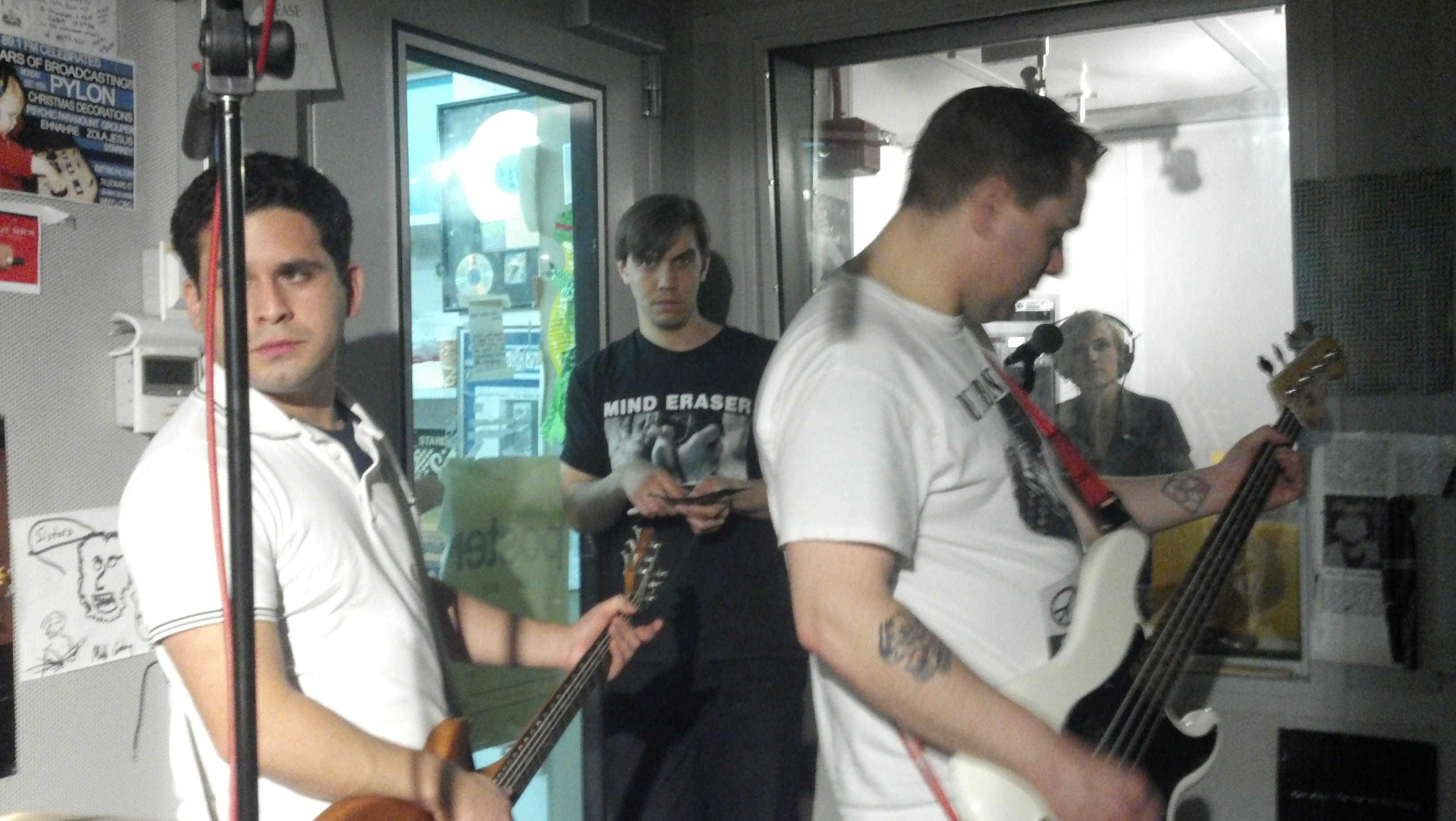 dj dona was awesome, she hooked up the mics quite nice.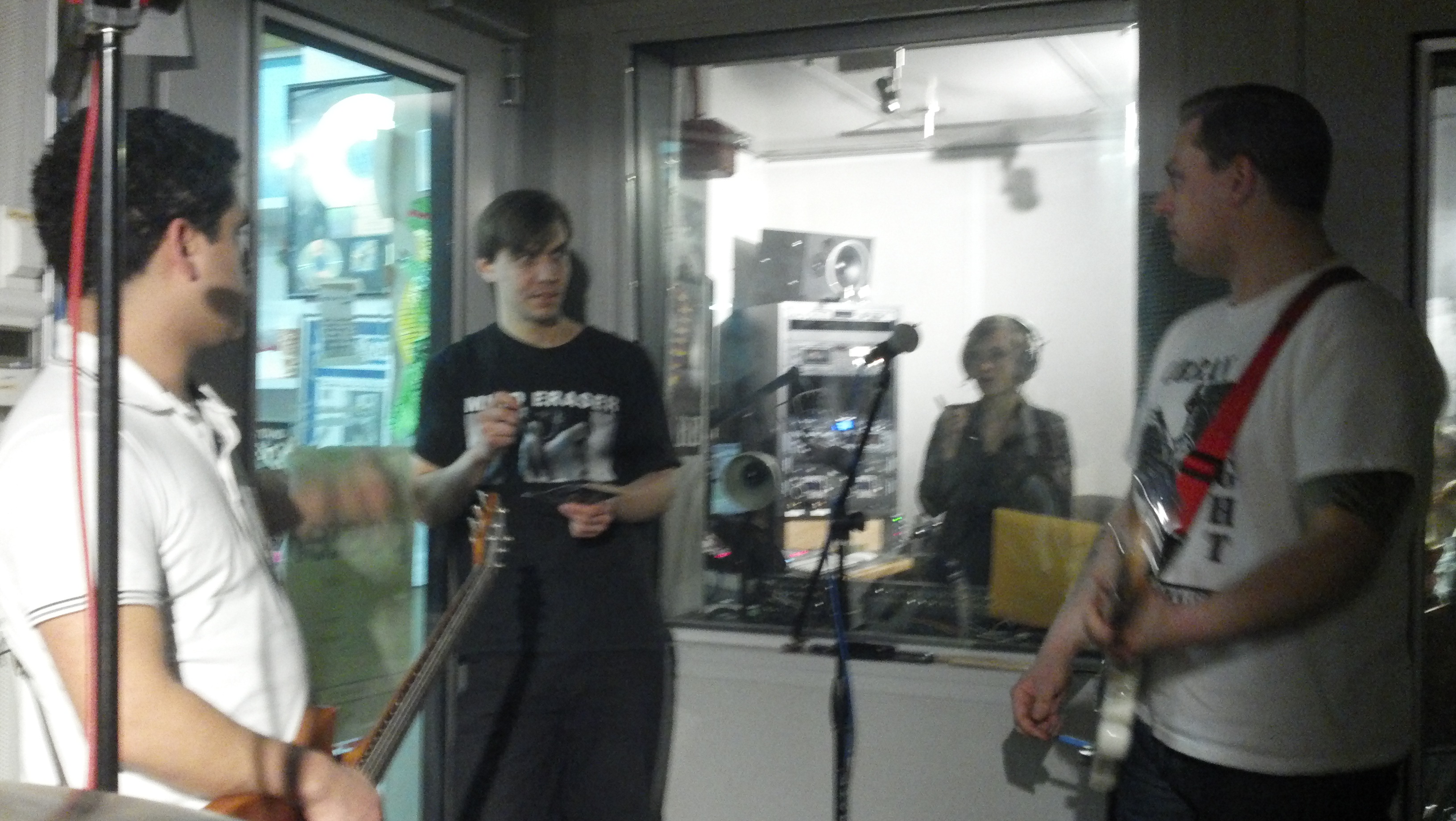 after we ran through a real short set we did an even longer interview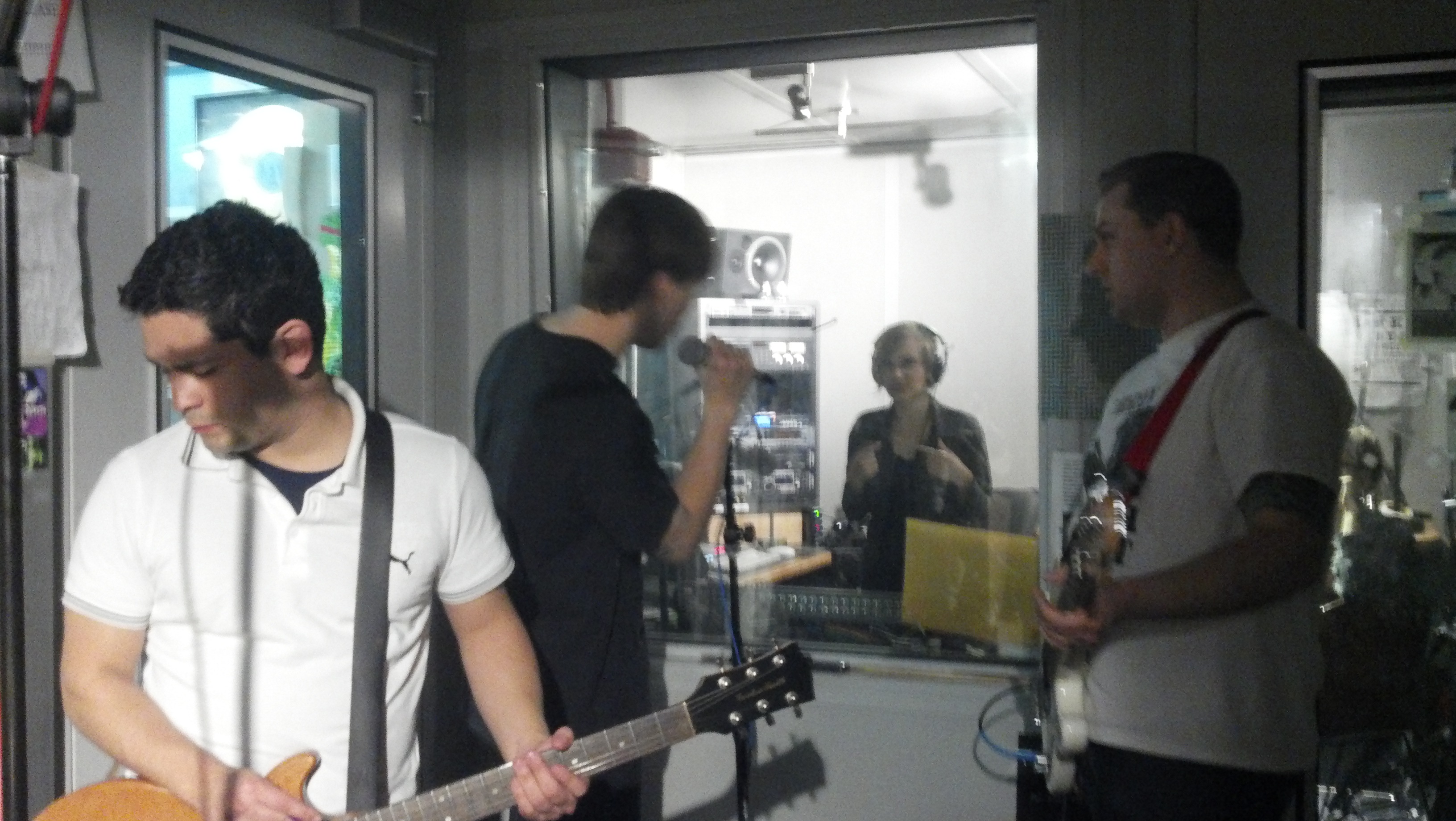 the interview seemed like it was a half hour or so… no clue. lots of ranting on that one. real funny shit though, endless amounts of bleeps. dre actually snuck a "fuck" past dona in editing.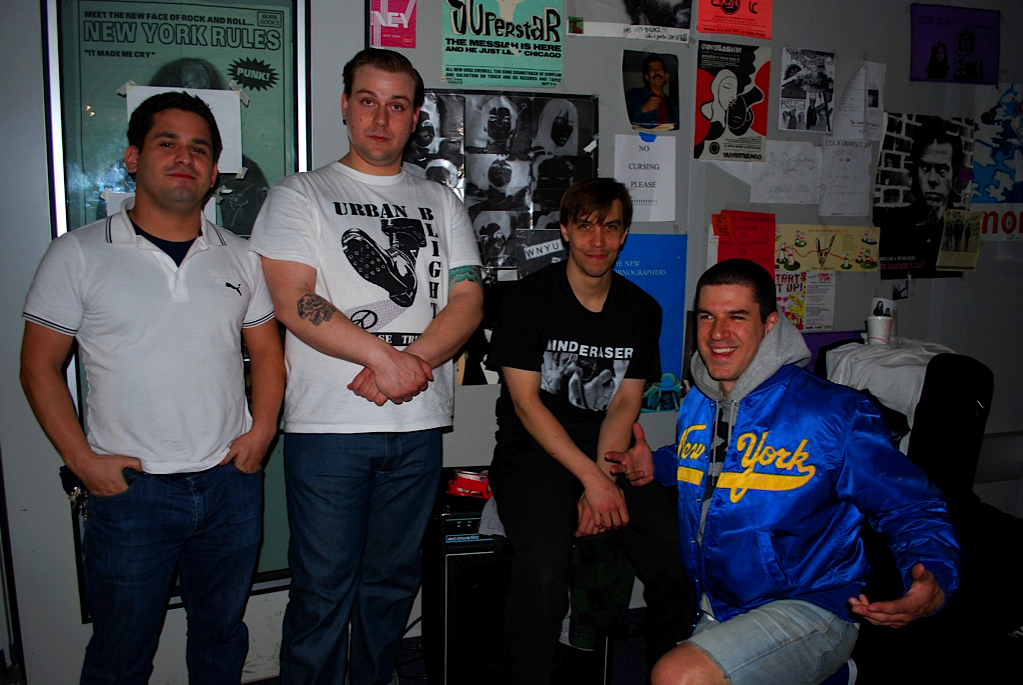 she managed to get us to pose for a couple group shots. i think it was because we were exhausted and loopy
she took a bunch but they were almost all like this. us being shitty at photos. anyway, it was a good time. thanks to aldona.