Friday, July 5th, 2013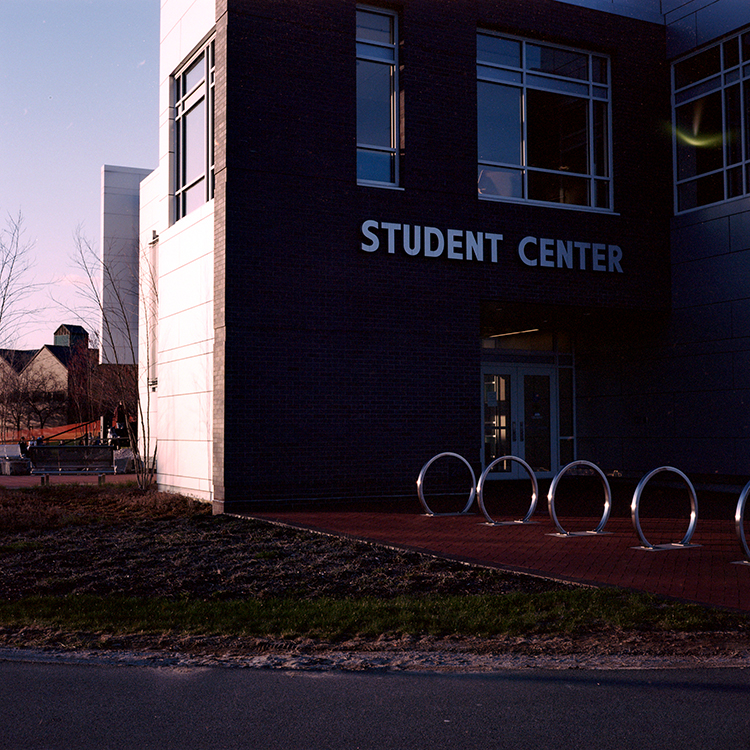 Here's some photos I never posted. Deep Pockets went upstate to visit Suny Uttica and play for their student union. Justin's buddy goes there or something and asked us to play. We got our pals in Make It Plain on the bill as well. We knew overall it was going to be very, very weird however we were also offered big cheese to do so. We opted for that $$$$$.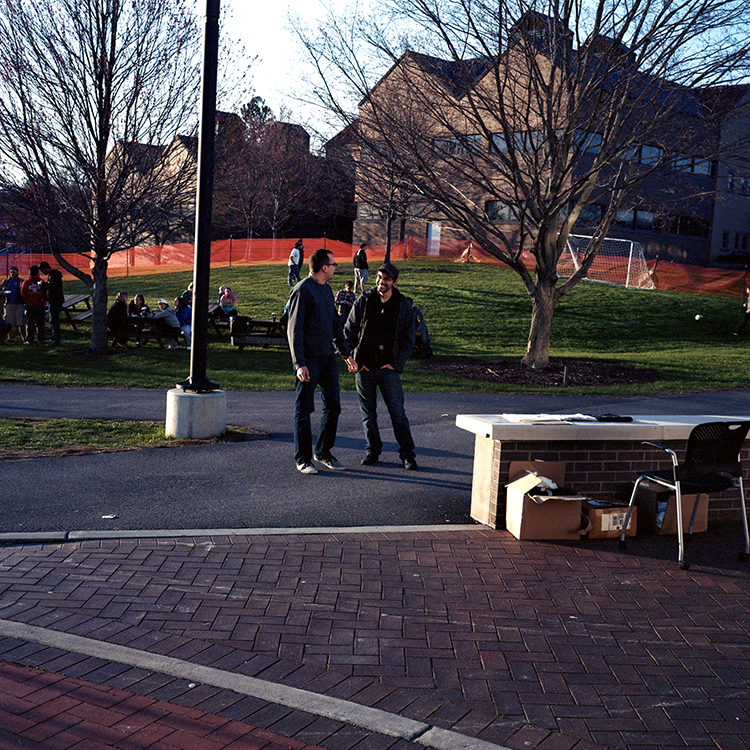 It was a decent little drive there and originally the plan was to go, watch Make It Plain, play, and drive home. Turns out the show ran later and the drive was more tiring than any of us thought.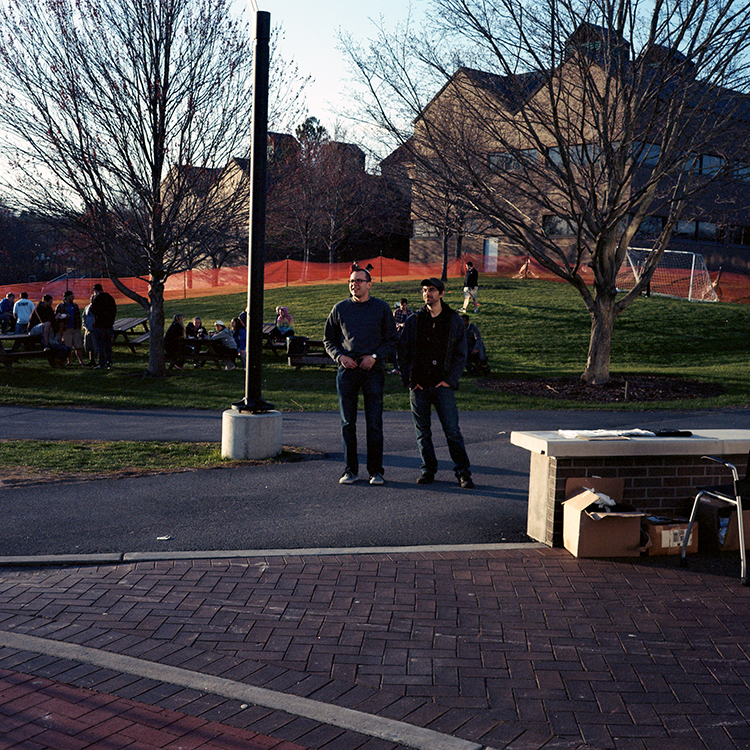 Here are Matt and Conor standing next to our makeshift merchandise table. Where we probably guilted two people into buying something – one of those two being a 40 year old security guard who was probably a Mets fan.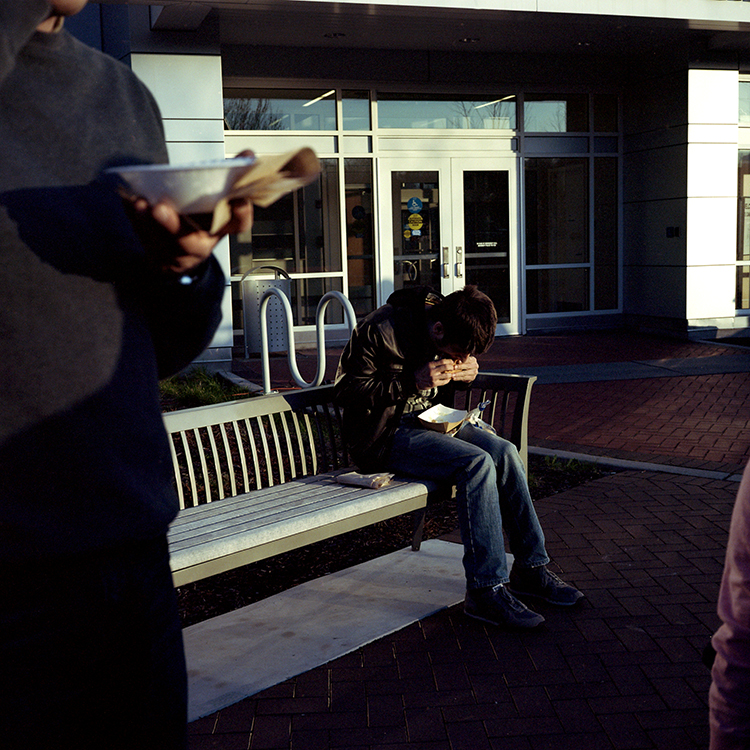 Part of the sweet deal was we got free food and ice cream. Justin was able to get gluten free and vegan put on the old rider there.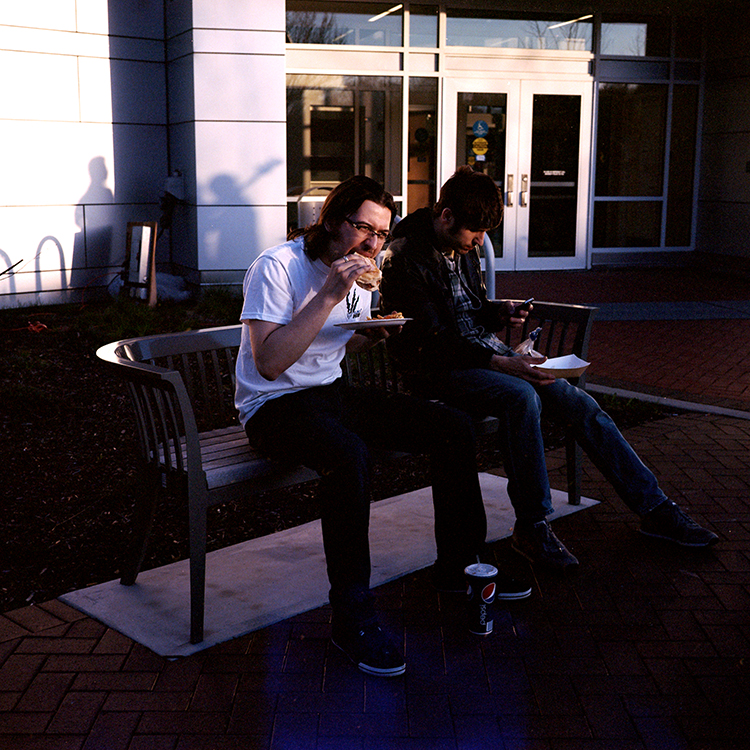 Here's homie that put us on the show. His name is lost on me cause I took too long to scan this stuff.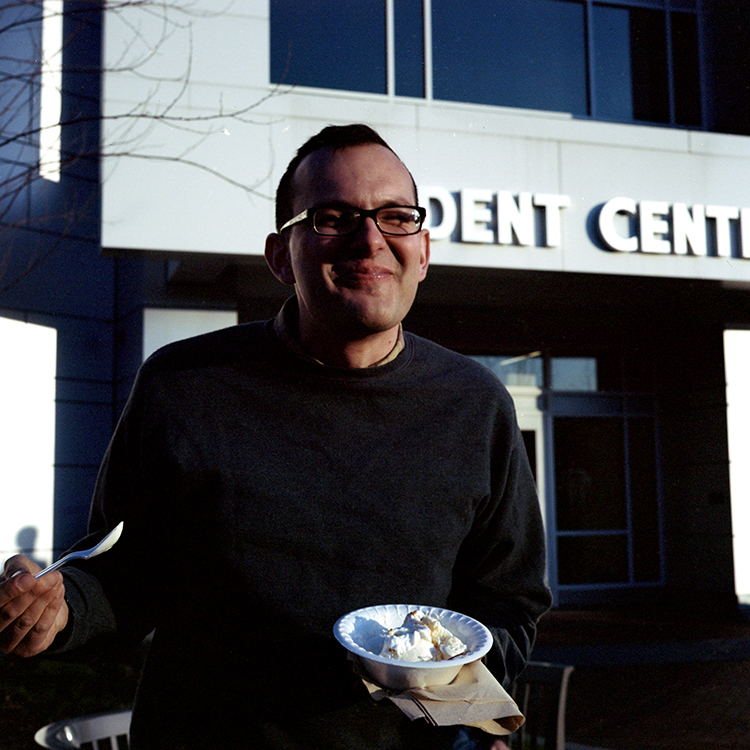 Matt is sampling from the free ice cream bar (aka the "other" only-reason people showed up for this shindig.)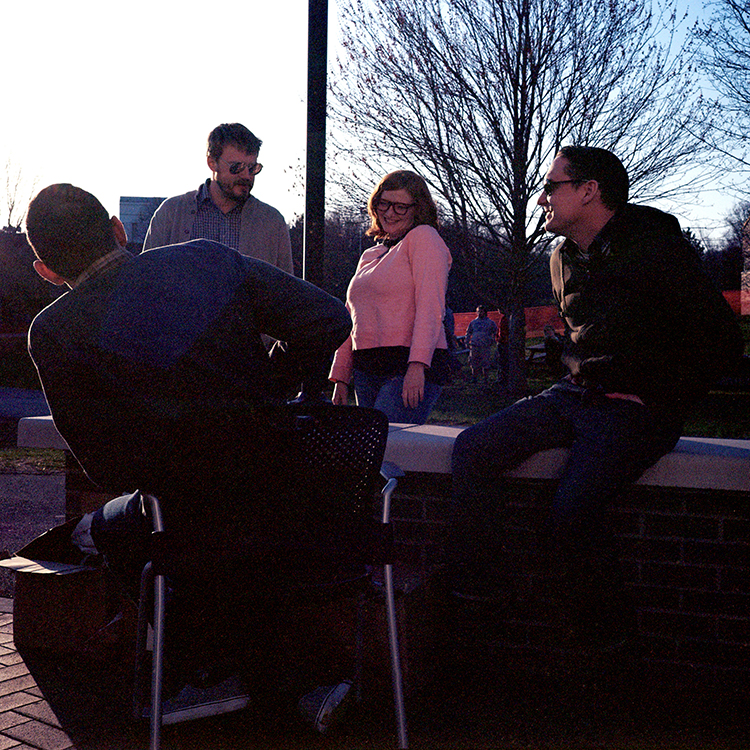 As we were done loading in Make It Plain rolled in. Duncan and Von were wearing their rock-star shades which was awesome.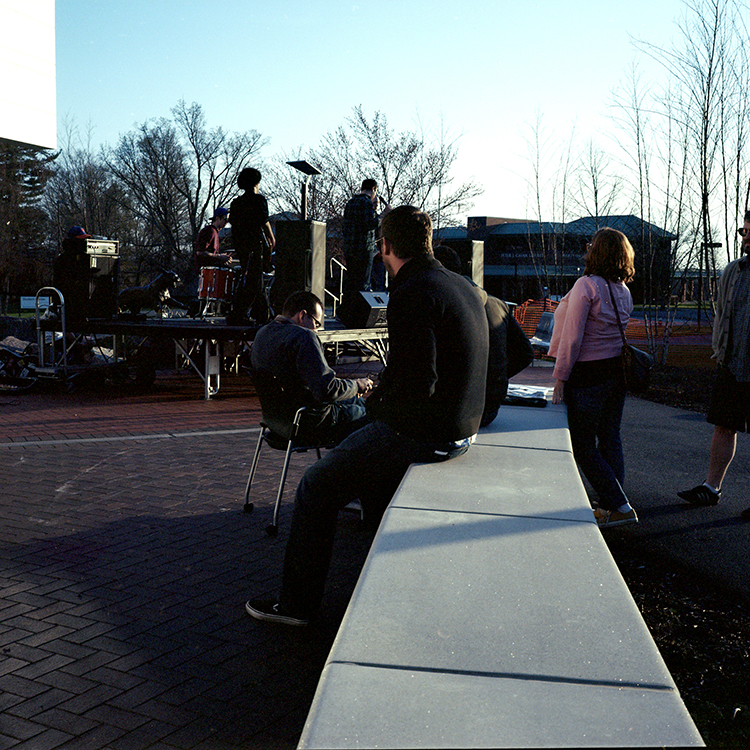 The first band of the night was just a jam band who covered everything from the Hives to Zeppelin. Quite a scene.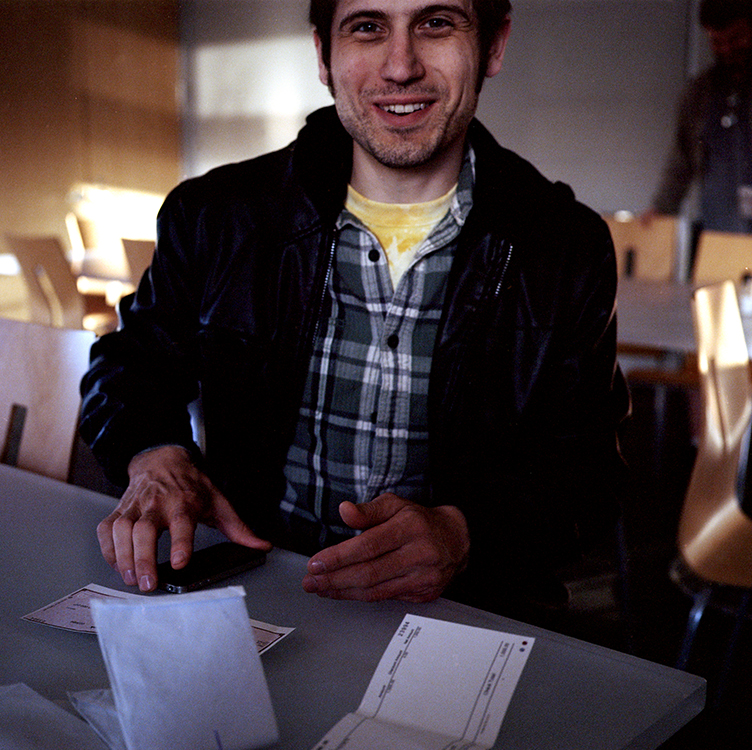 Here Justin is signing some paperwork in the champagne room so we can receive our fat stacks. He's got a button undone. Look at that.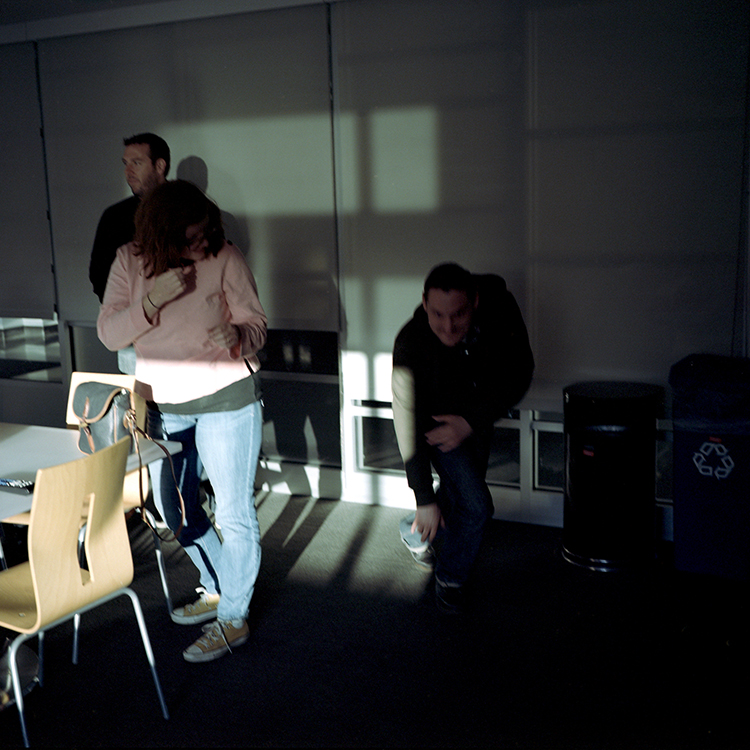 A little Von mosh in that backstage area.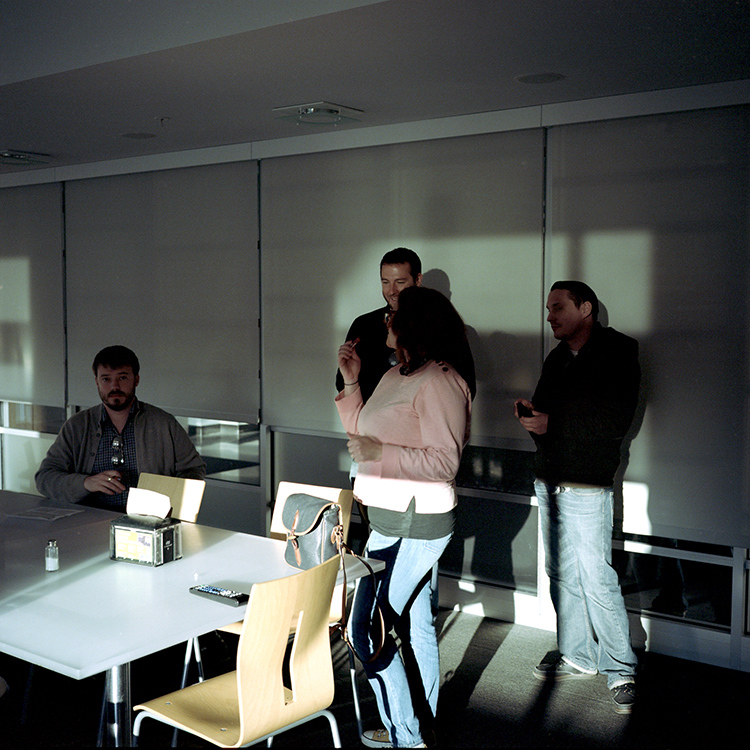 Make It Plain lookin' fancy. It was fun hanging out with Kristin and Tom too because I either  don't see them much, or know them much respectively. There are more shots somewhere (I can't figure out where the other rolls are) but we ended up playing well to a very weird crowd. There was a raffle going on that night that Matt opted to do during our set. Smart move because it was probably the only reason people stayed and watched us. Well that's not true, we sold some records after the set but it was a very strange night. There is video of it, just not online yet. Look for an edit of Matt announcing the raffles soon. After the show we went back to stay with Make It Plain at their hotel. We were going to go down to Swifty's to get ourselves some Swifties but instead we went to the hotel bar. They gave the boozers in the group lots of booze and kept us happy. The bartender found out we were in "indie bands" and flipped out. Pretty funny shit. Maybe more from this, maybe not?