Friday, September 12th, 2014
Down in the Gravel Pit

So Drew has got a house. This wild ass motherfucker now lives in my crazy ass hometown of Patchogue in a house. By himself. That's a thing. Like a real thing. In this photo he was just mowing the lawn. Weird shit is goin on in the world man…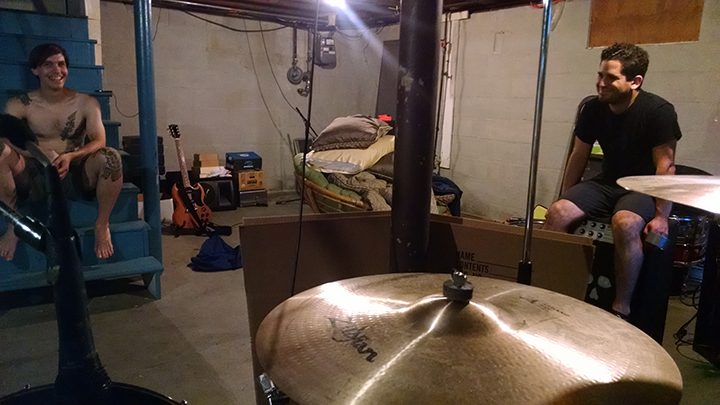 Anyway, Drew invited us to use his new basement to record our new LP in. Perfect cause there's nothing in it yet and it's sort of U-shaped. So I decided for optimal bleed separation I would put two amps in either corner, and the drums in the middle. That way everyone can walk to the center near the drums and hear each other, or go closer to their amp to hear themself.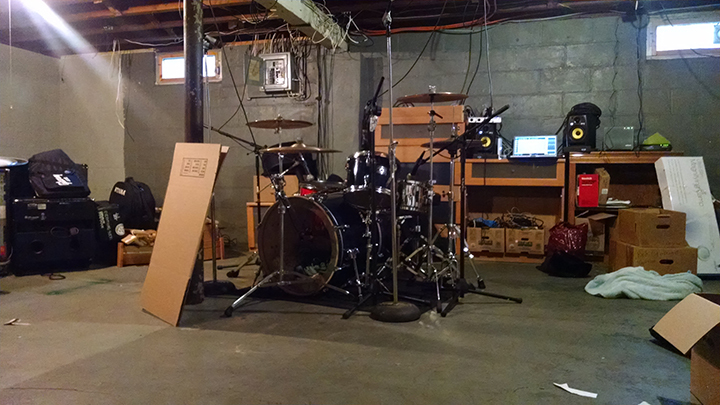 The first day of soundproofing was quite an obstacle, considering we used bricks, cardboard and a little bit of love.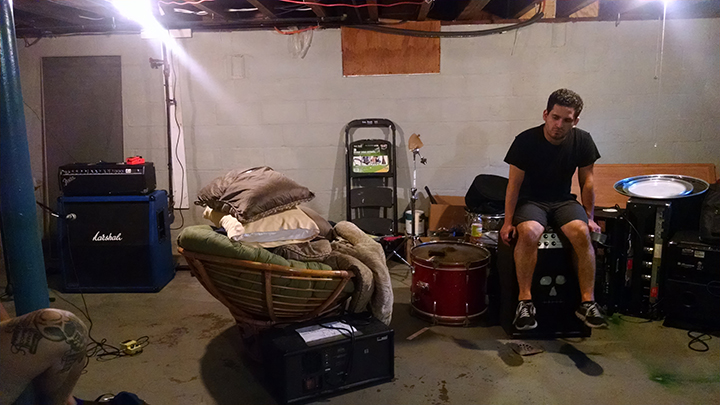 So far we're mainly working on drums because the guitar tones aren't quite there yet, a and our bass player can never do anything on weekdays, the only time we can.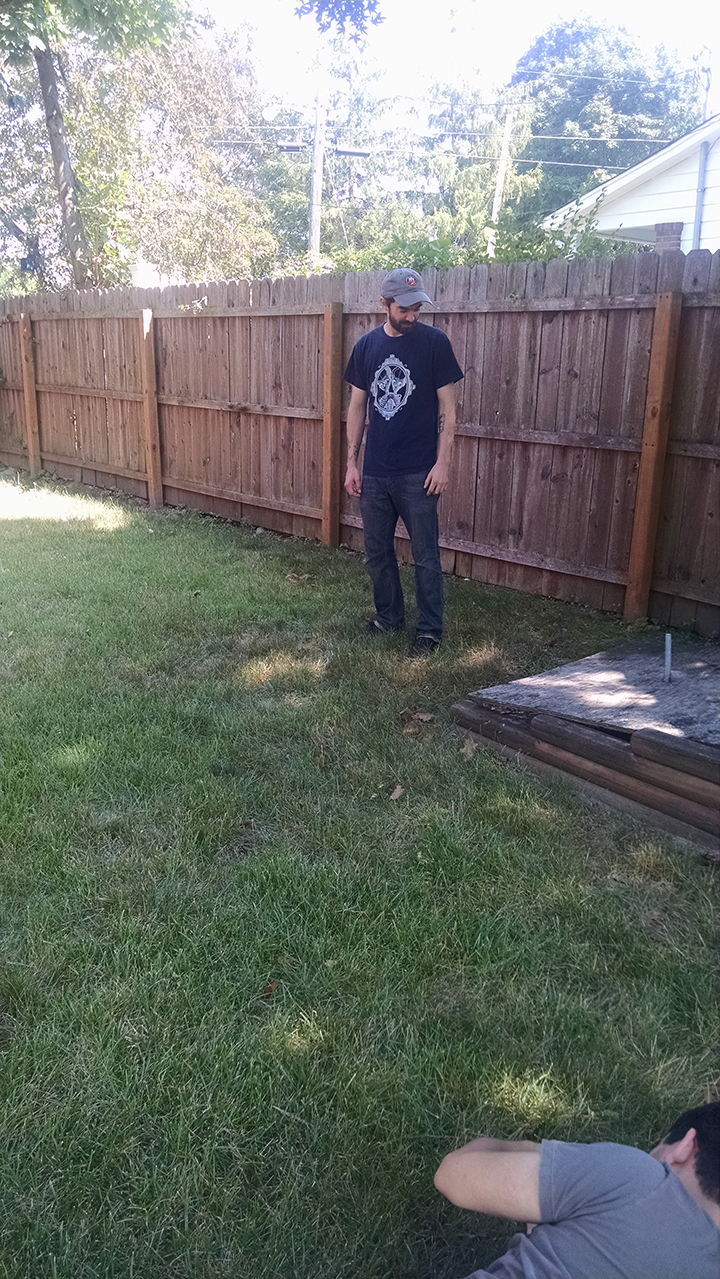 Drew also has a nice big backyard to go crash on after we sweat down there for a while.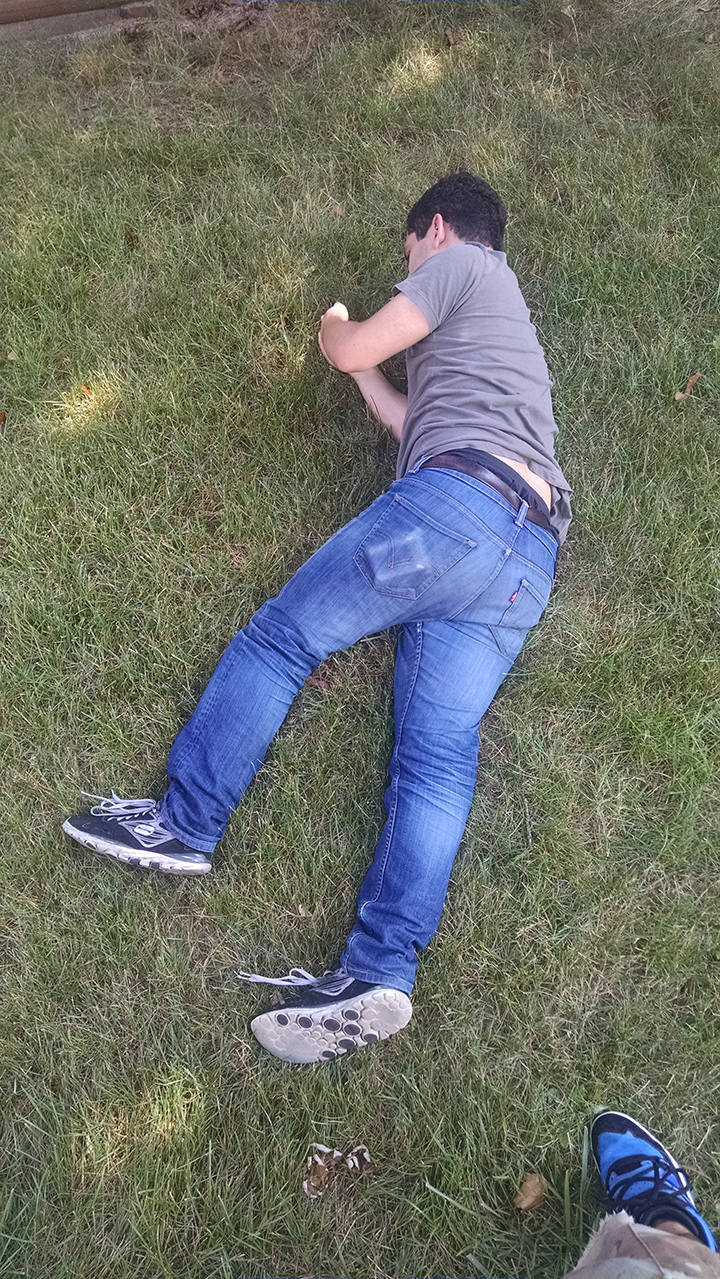 Andre taking advanatage right thurr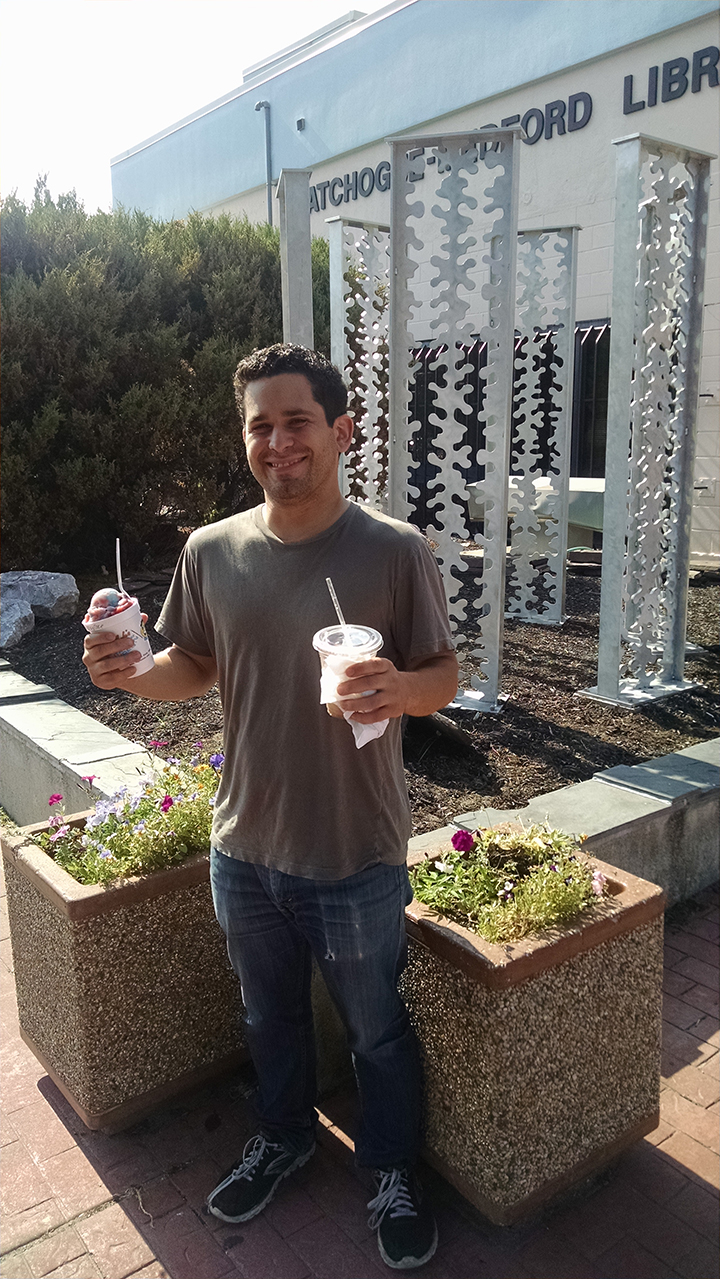 So far Patchogue has been interesting. I always felt it was a weird ass place but because it was what I was used to it was somehow normal. It's both been describes as "the Lower East Side of Long Island" and "The Twin Peaks of Long Island" by Drew and Andre. Pretty accurate. More than ever, the freaks come out at night – eh, scratch that they just come out ALL the time.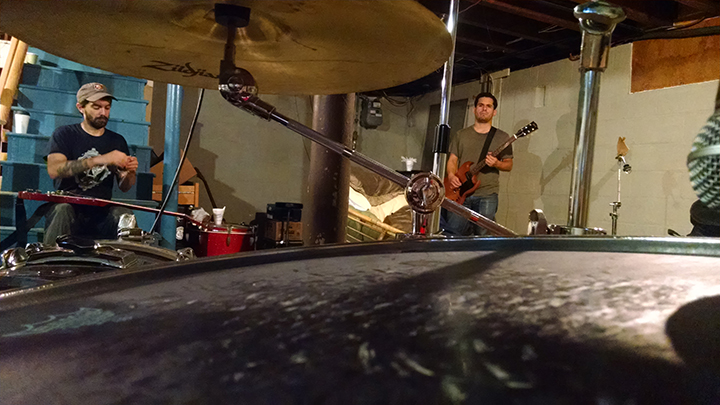 Having a place to leave stuff totally set has been sick though. We've been banging through shit whenever we can.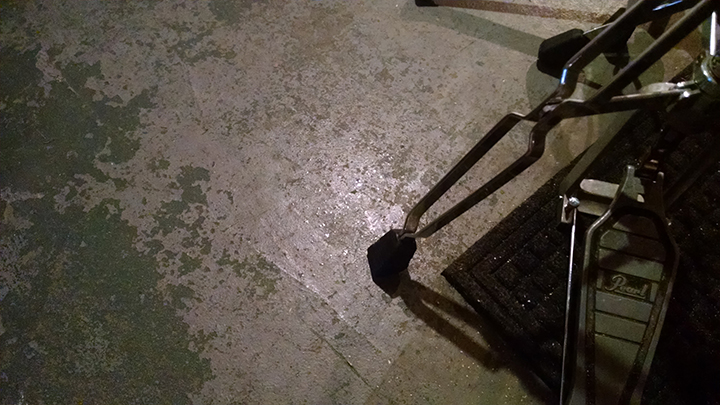 Only big problem down there is the heat, my god, the heat! Drew finally got a de-humidifier which has been a lifesaver, but it's still pretty brutal after a couple takes.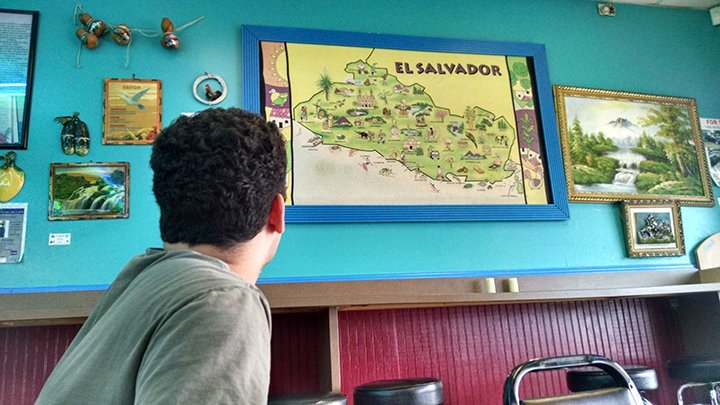 There is a papusaria around the corner, which at first Andre scoffed at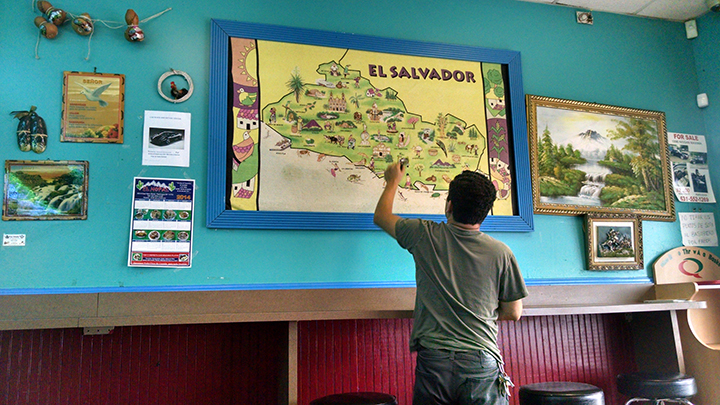 but after I convinced him to go, he admitted it wasn't too bad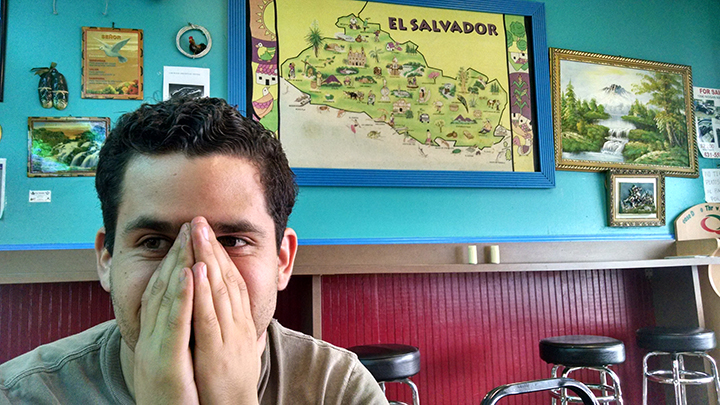 still, no shortage of weird happenings in there though.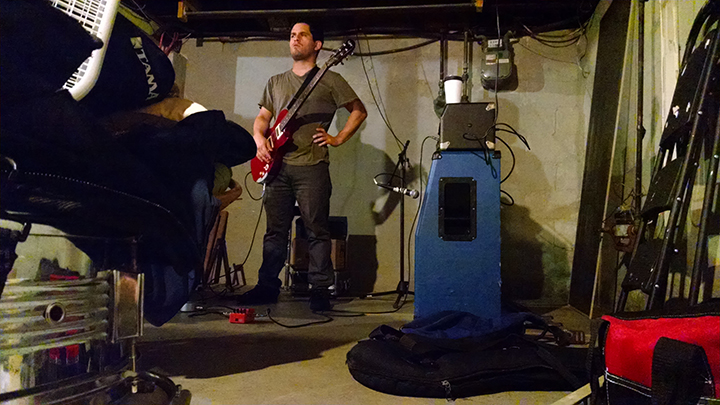 We still got a bunch of work to do, but it's damn good to be getting a move on this shit
Matt doing some demo vocals

DP is also in record mode a bit. We started working on these songs back in December, before the tour which I don't think I ever posted the photos from. I think the coldness of it all just crushed me and I didn't wanna reflect at the time. Anyway, we are now more comfortable with them than we were at the time we started tracking them so we'll probably restart next month some time. It was fun to have a track to put this little clip together with though. Matt sounding strong.