Monday, April 16th, 2012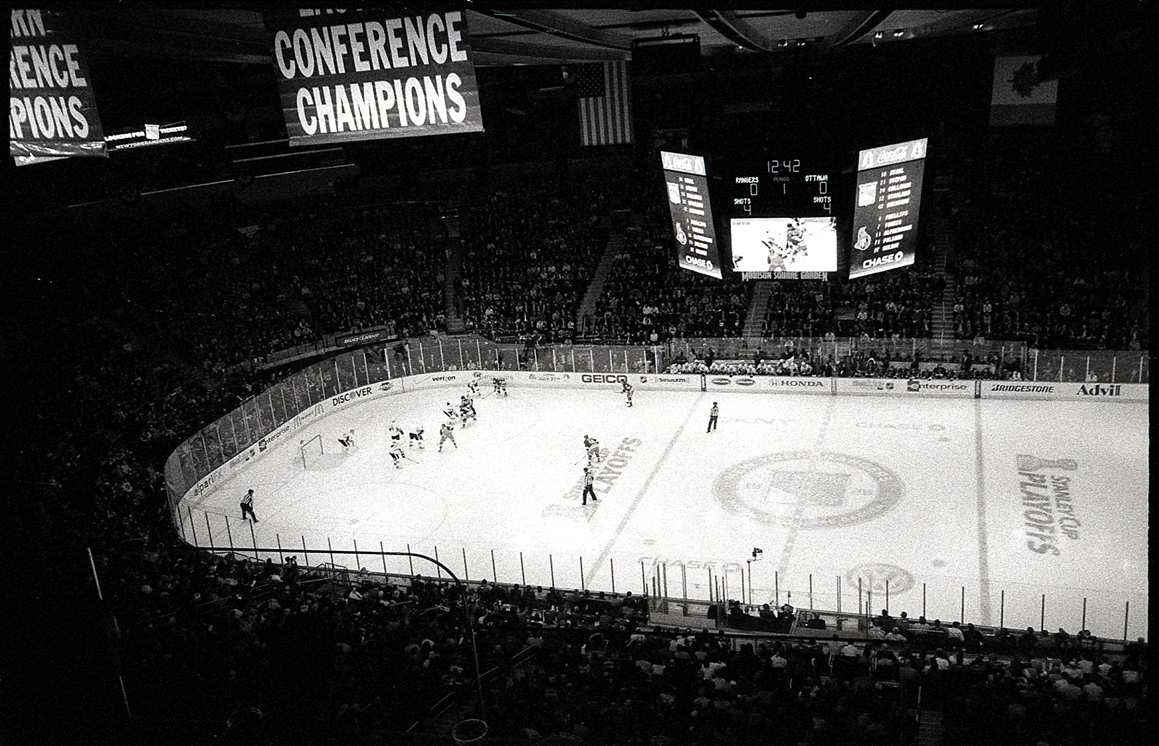 my bud matt won a pair of tickets through his work lottery to game one, round one of the playoffs at msg.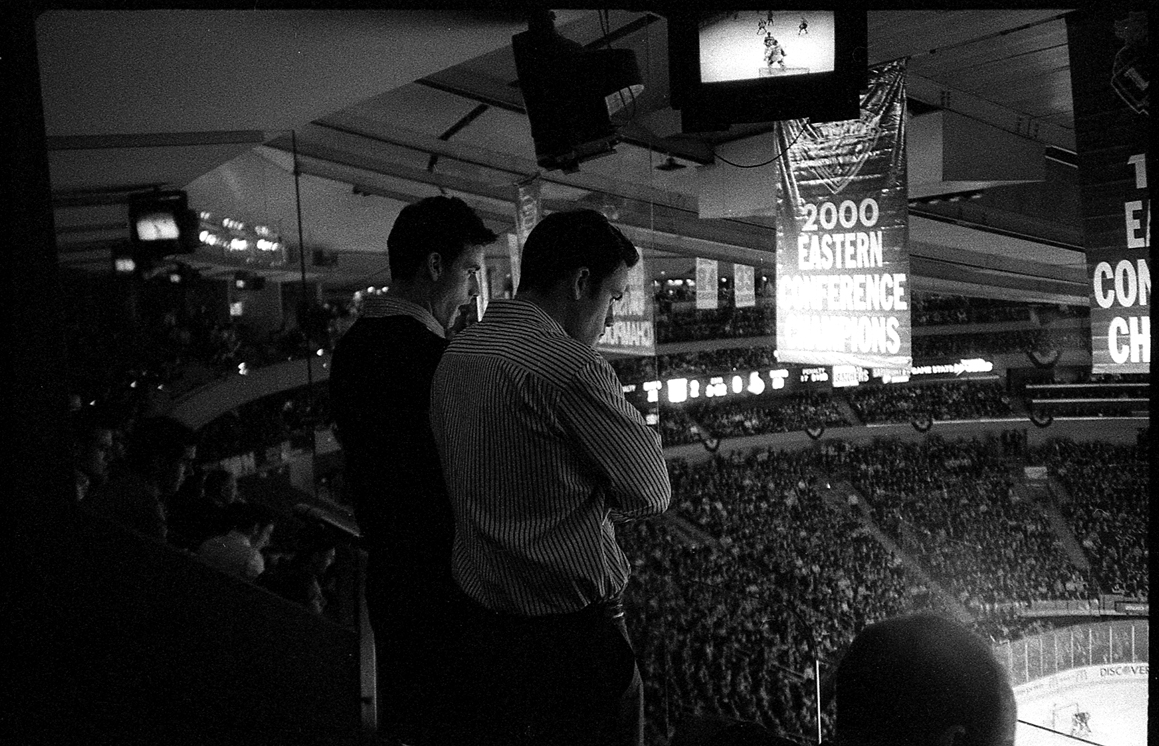 pretty swank digs. i thought it'd be something like the 300 or 200 rows, but it turned out to be in a private box with these guys. apparently one of them worked in matt's office.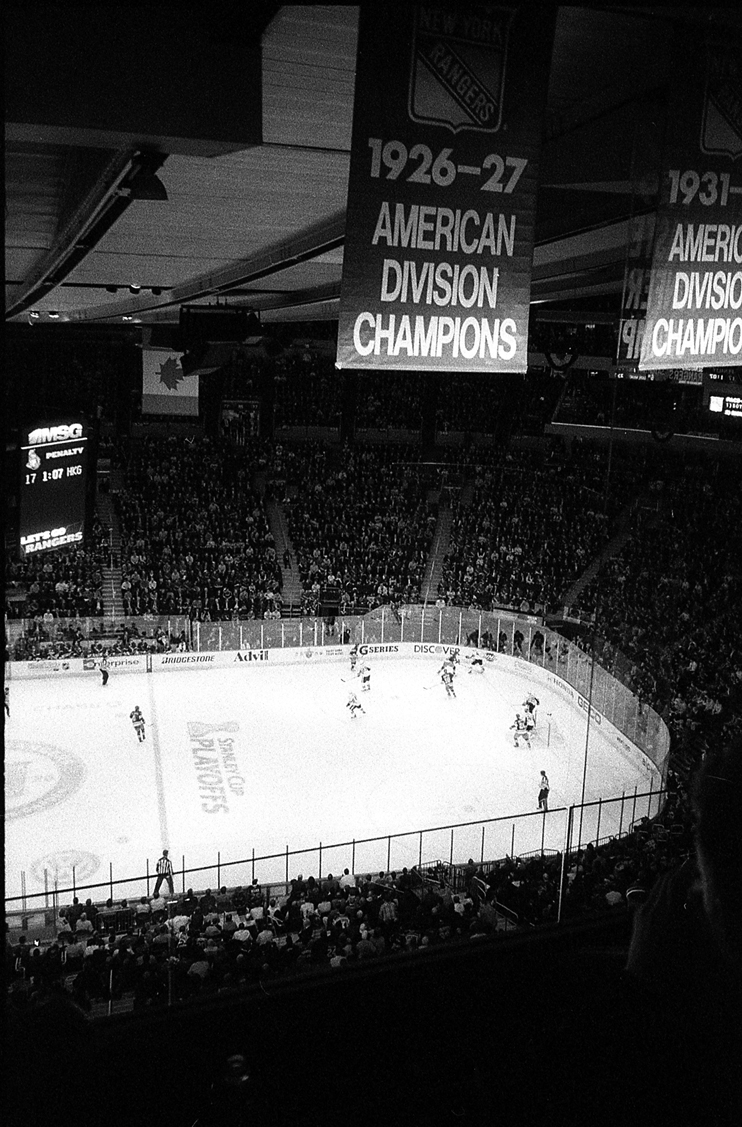 the rangers dominated the entire game. the shots may have been even, but the most chances came from ranger slip ups. hank lundqvist was on point the whole game pretty much. first goal was a fuck up, and the second was a pretty good play by the senators.
it was a bit weird up in that box. matt and i were in regular guy clothes, a black alternate jersey and a denim powell peralta patched jacket, so it felt a bit out of place.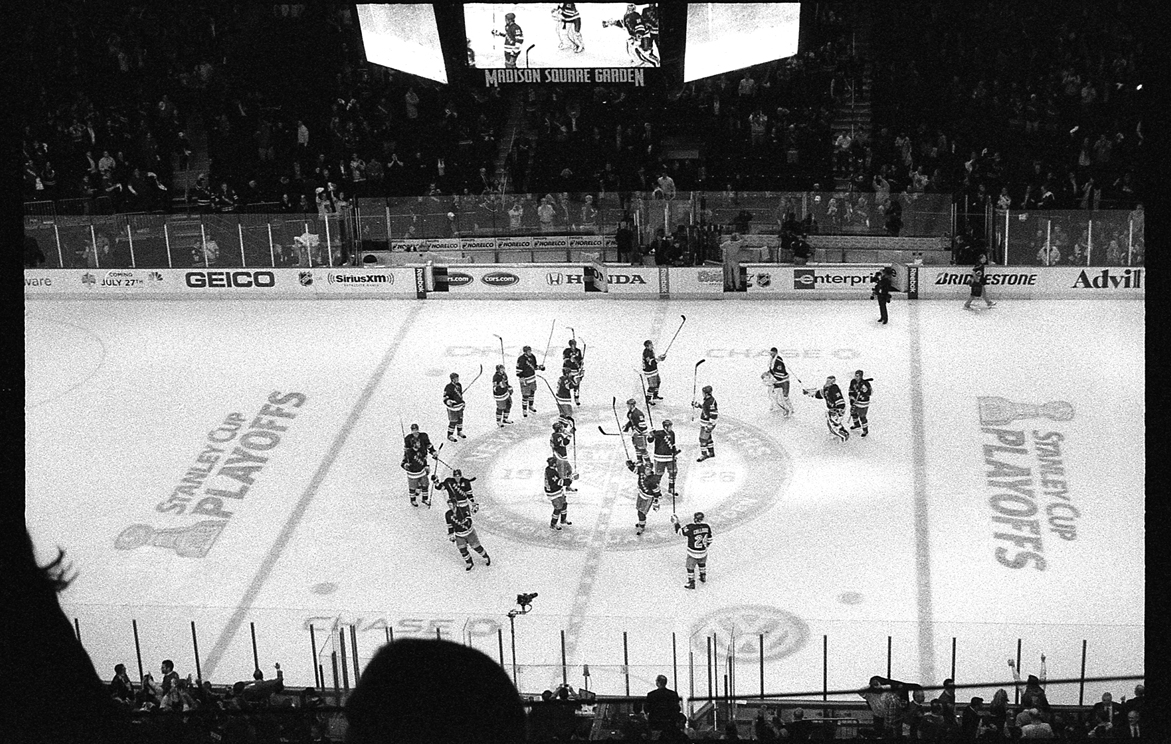 great game though. i played with pockets at a bar on long island for game two and everyone there was watching on a giant tv. they ended up losing in OT and then while i was on stage they replayed the highlights of the loss over and over. they were trying to make me slip up, that bar. anyway. game one ruled. thanks to matt.