Thursday, June 30th, 2016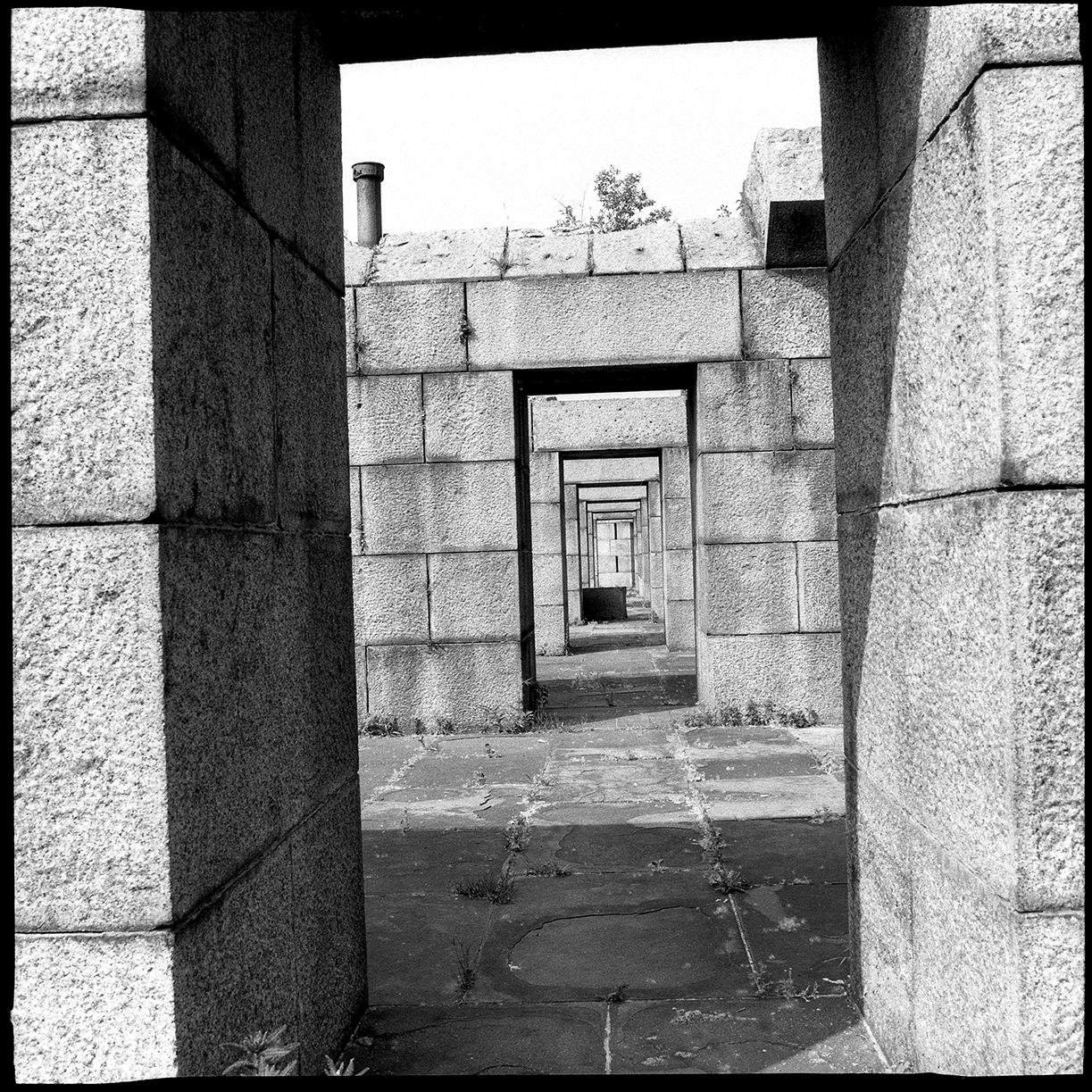 We finally knocked something off the list that has been on there for years. I've been wanting to go check out Fort Totten, a national park space in Queens, since I first heard about it. Only problem is that it's super far away via public transportation.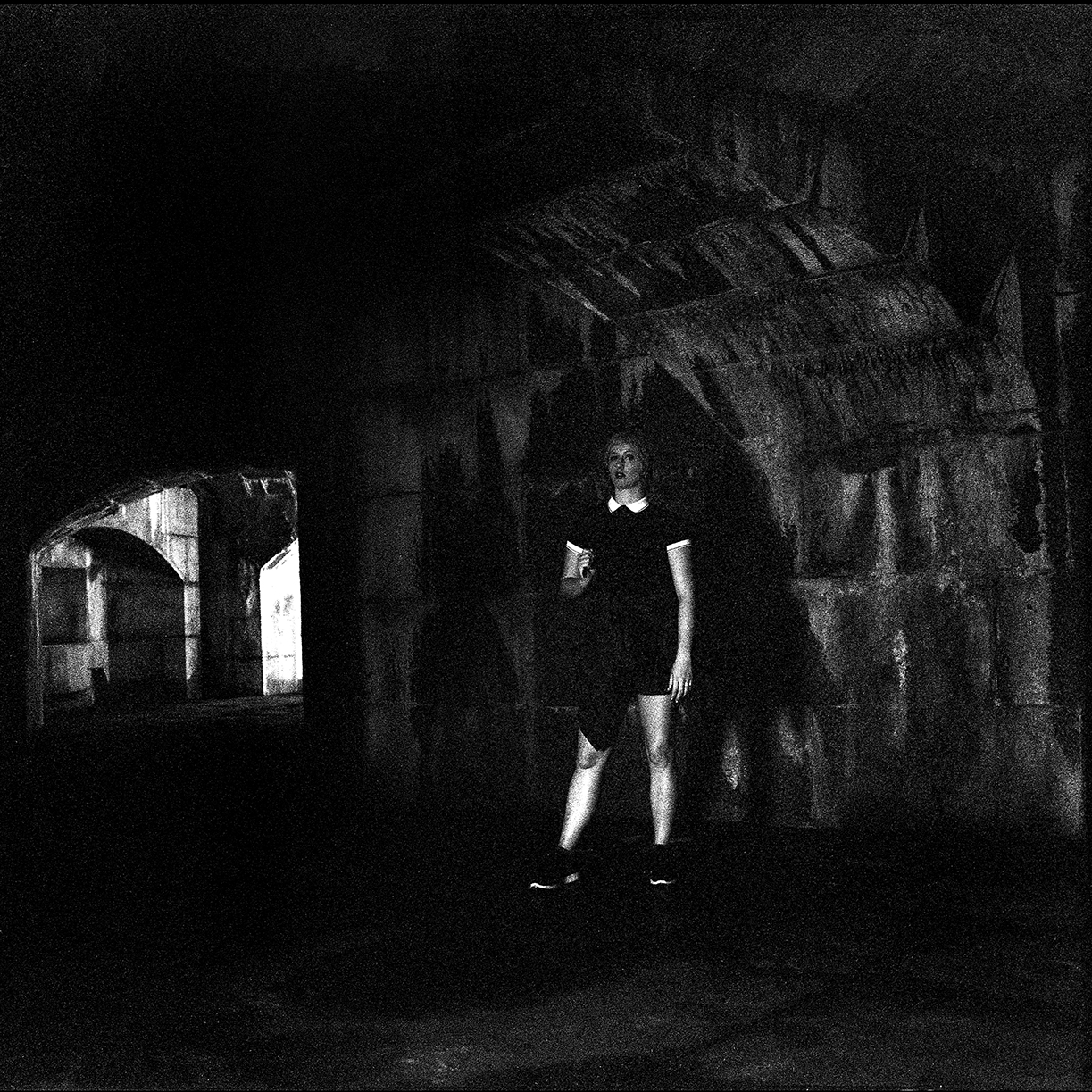 When you look it up on the net the first thing you see are images like this, cavernous bunkers. Apparently the Fort was put in place to guard the water front area. It being the connection between the East river and the Long Island sound it's kind of an important pathway.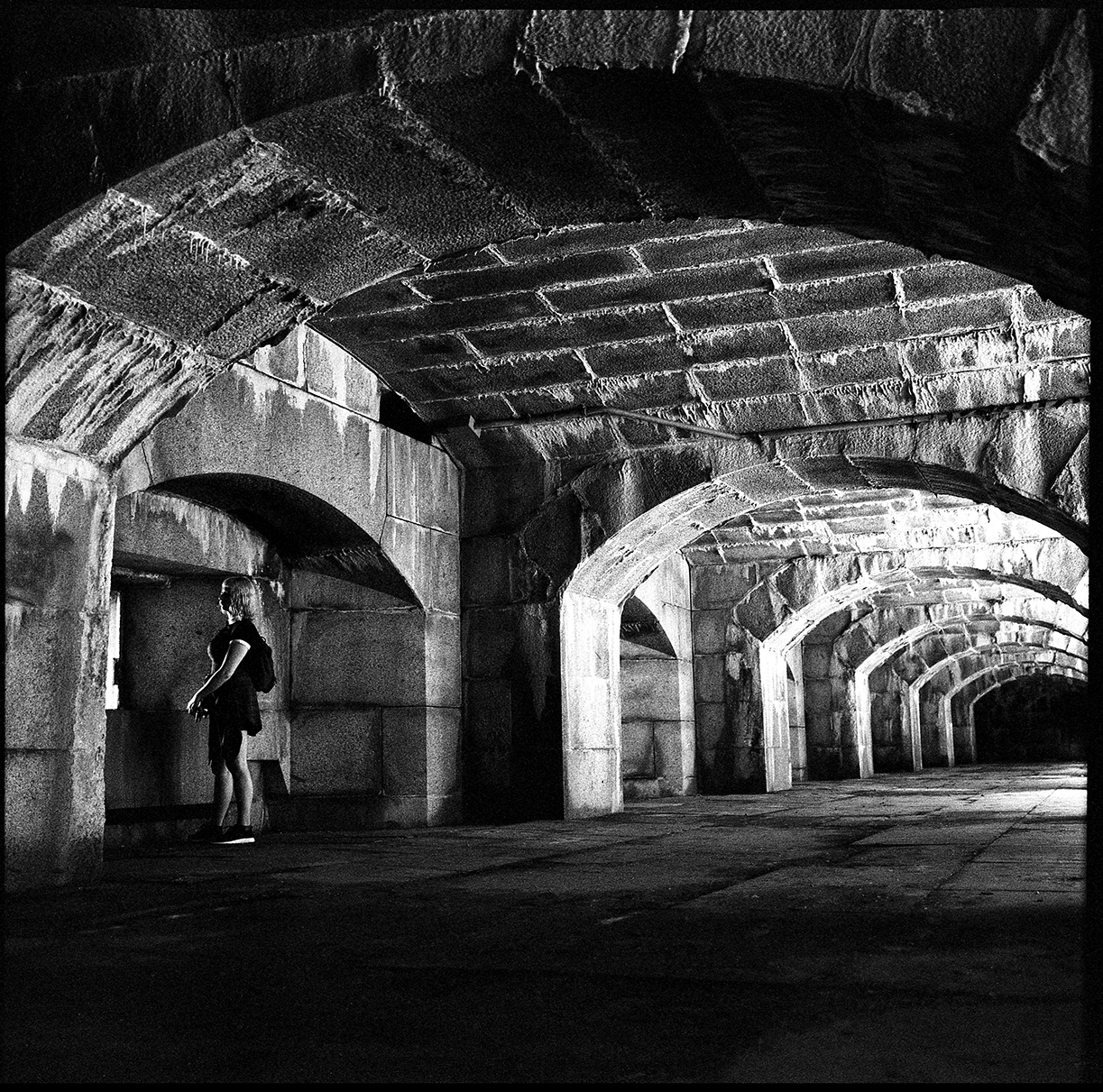 The whole area is extremely beautiful and is perfect for medium format photography. I decided to bring out the RZ this day to get some good shots, this being one of my favorites.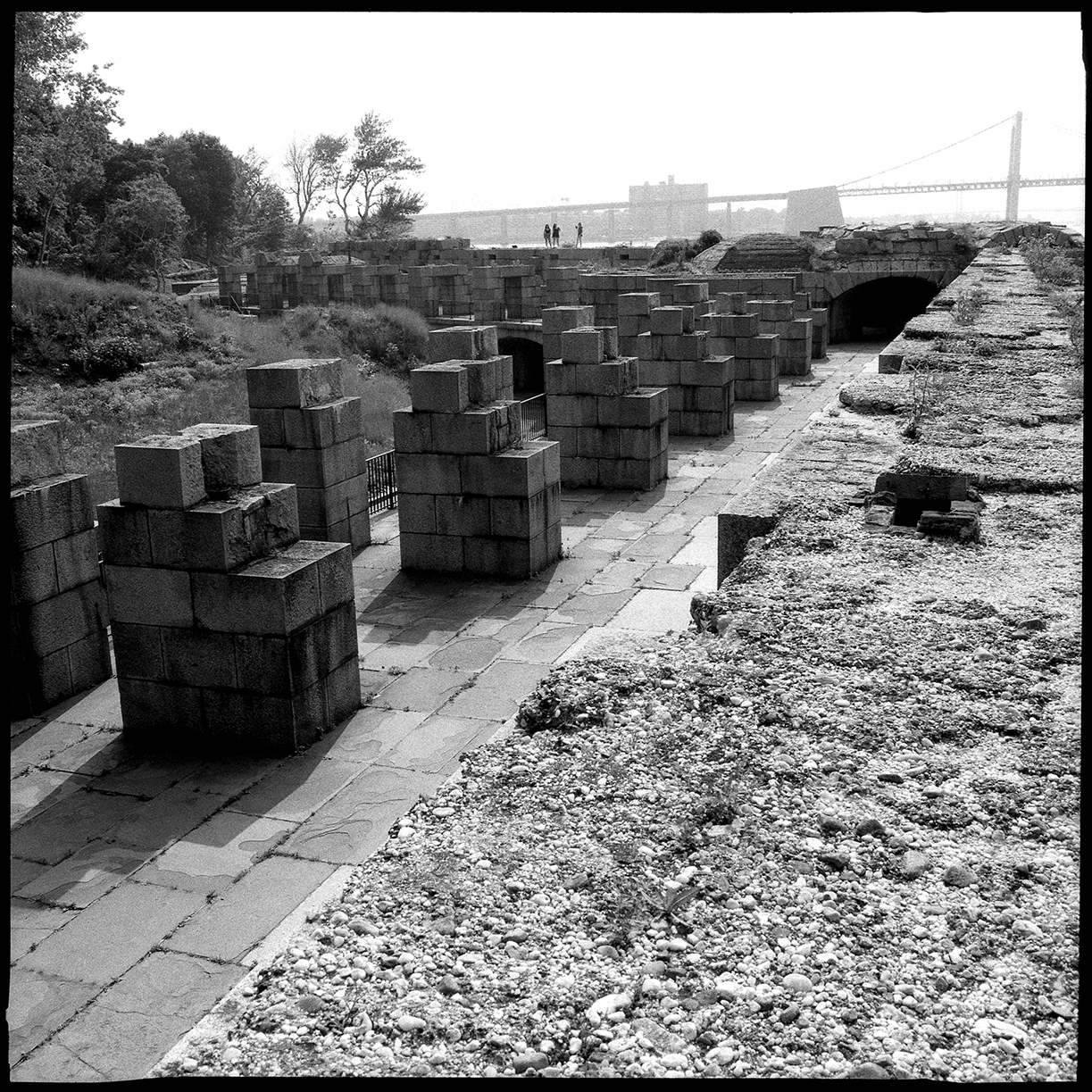 When you get topside it's kind of a mystery as to what all this jazz was used for, I mean I can't imagine the purpose of those standing blocks. They sure do look cool and graphic though.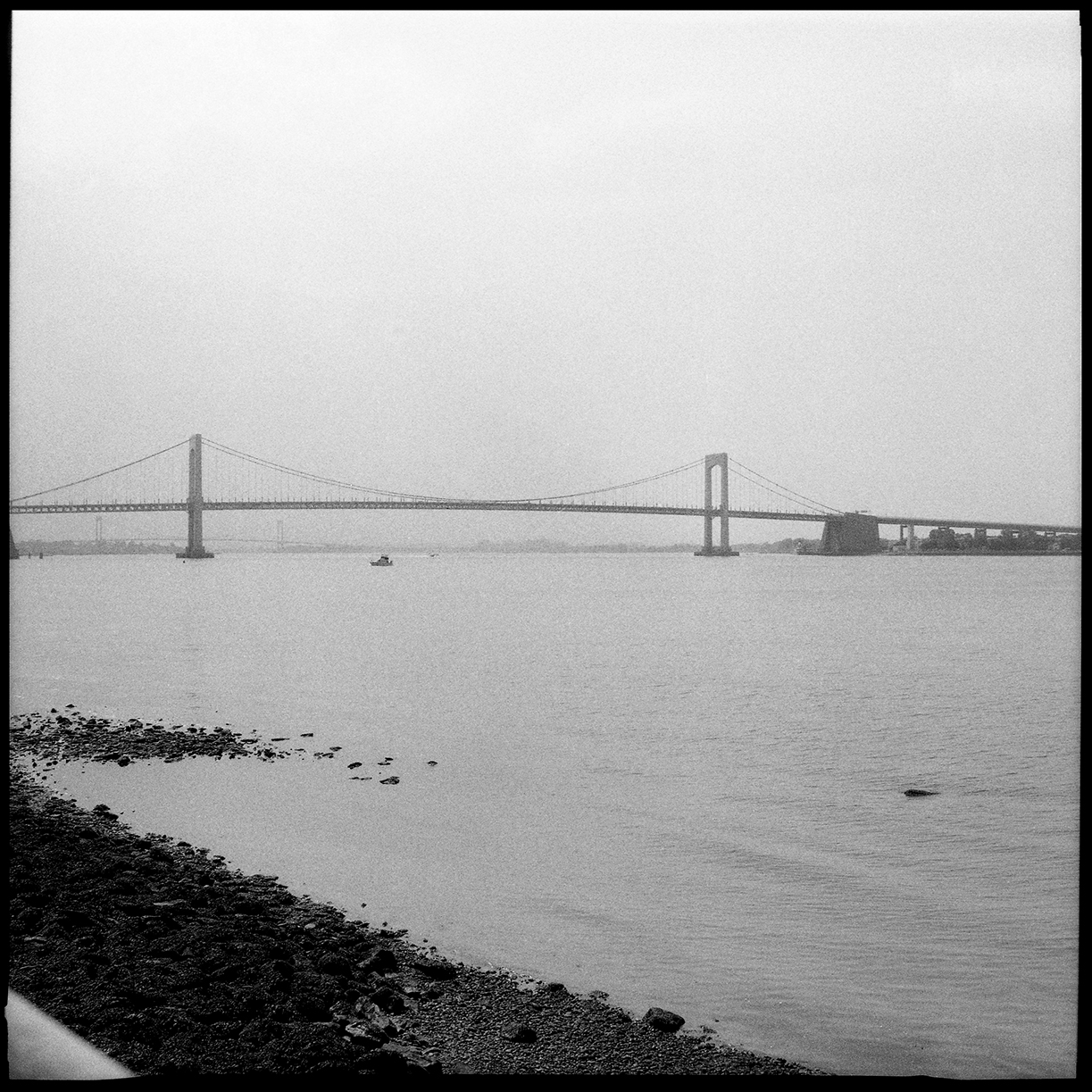 The other cool thing is that the Whitestone and Throg's Neck bridges are both visible from the fort. On a hazy day they are really amazing in the distance.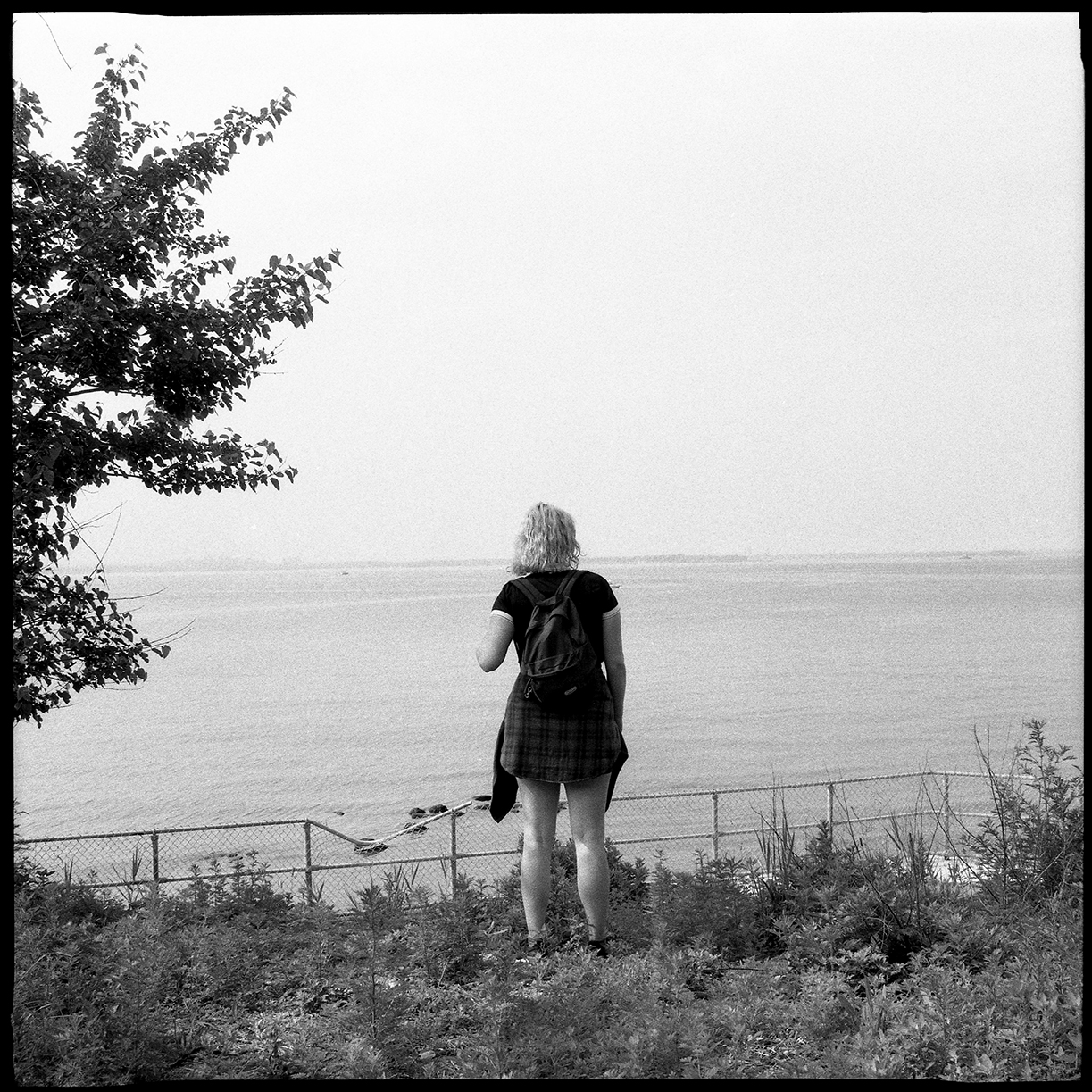 There's a real small patch of beach down there too, which would be kind of annoying to try and get to.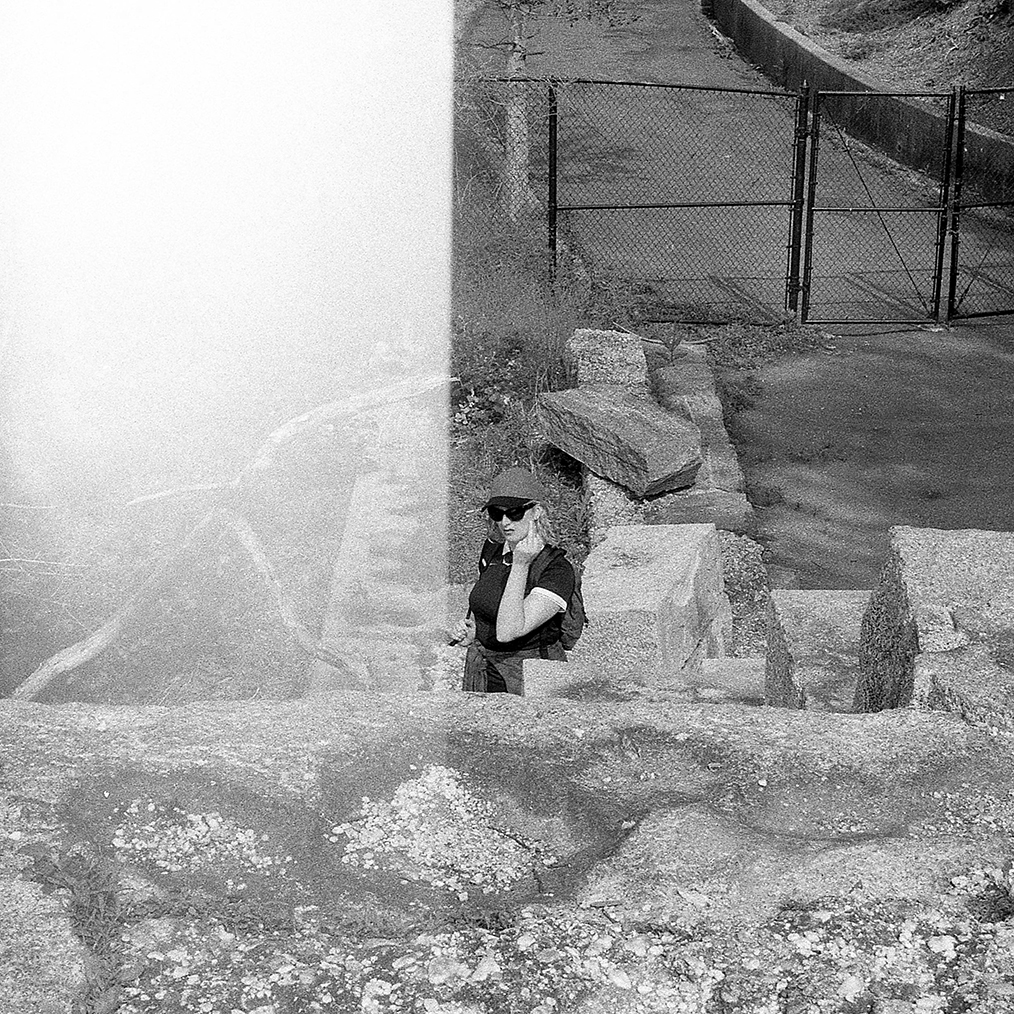 At this point something started happening to the camera. My assumption is that there is a leak on the bellows of the RZ. BUM OUT! Gotta tape that sucker up!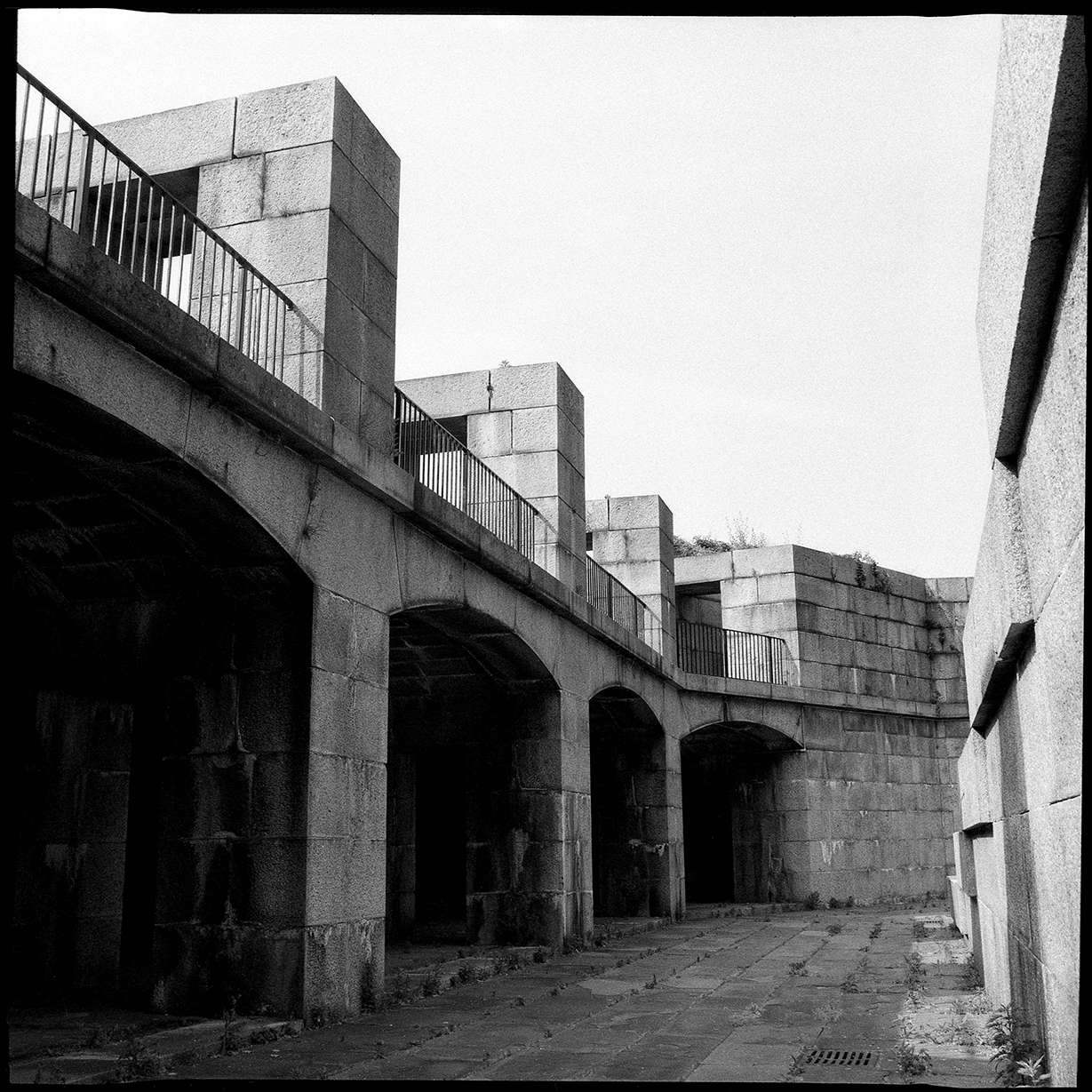 Charlotte told me that this exact location is used in that show The Americans that's on amazon. She showed me a screenshot and they drove cars up in here. Seems odd.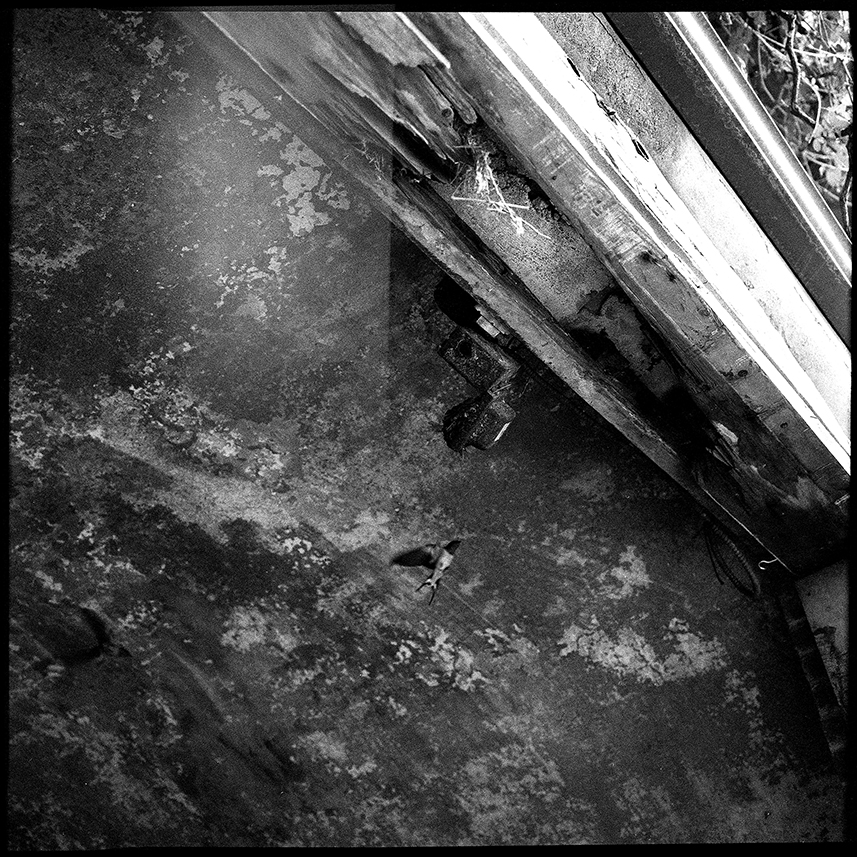 One of the coolest things is this one section of the bunker had some really dark cave looking things. Not sure what they were used for, maybe storage? Either way the local barn-swallows we straight up having a blast! I sat watching them in the dark as they whizzed in and out. They turned a broken exit sign into a little nest, and kept looping in, stalling for a sec in the nest, then looping back out. I managed to capture a pair in the shot above.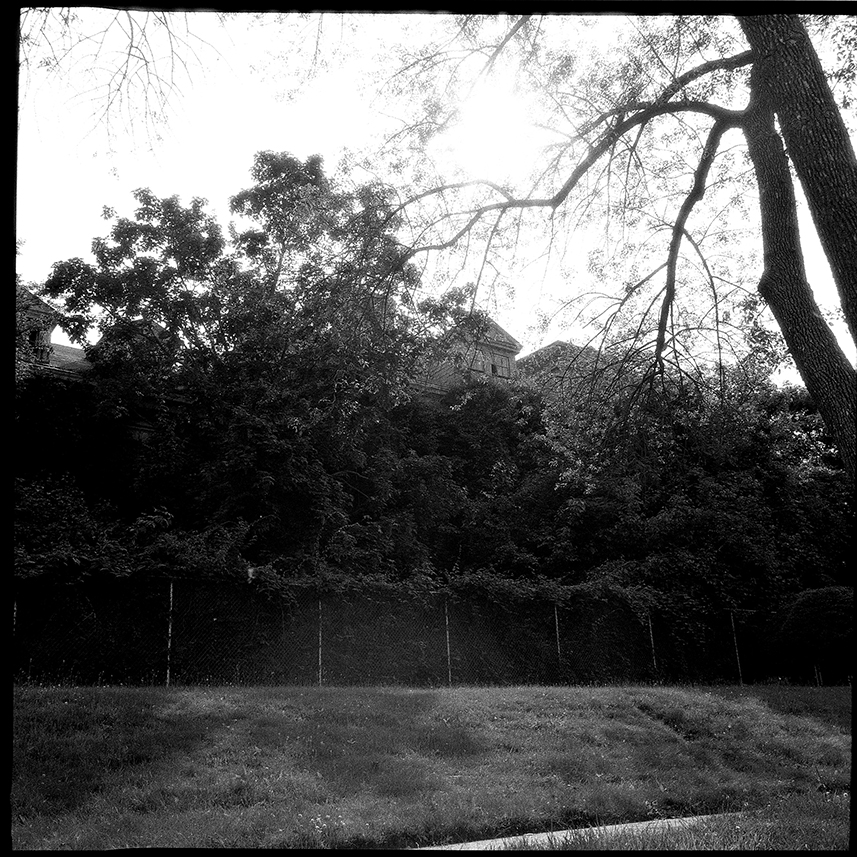 The other thing about it is all the overgrown homes fully ivy'd out. Some are still in use but others are totally wrecked.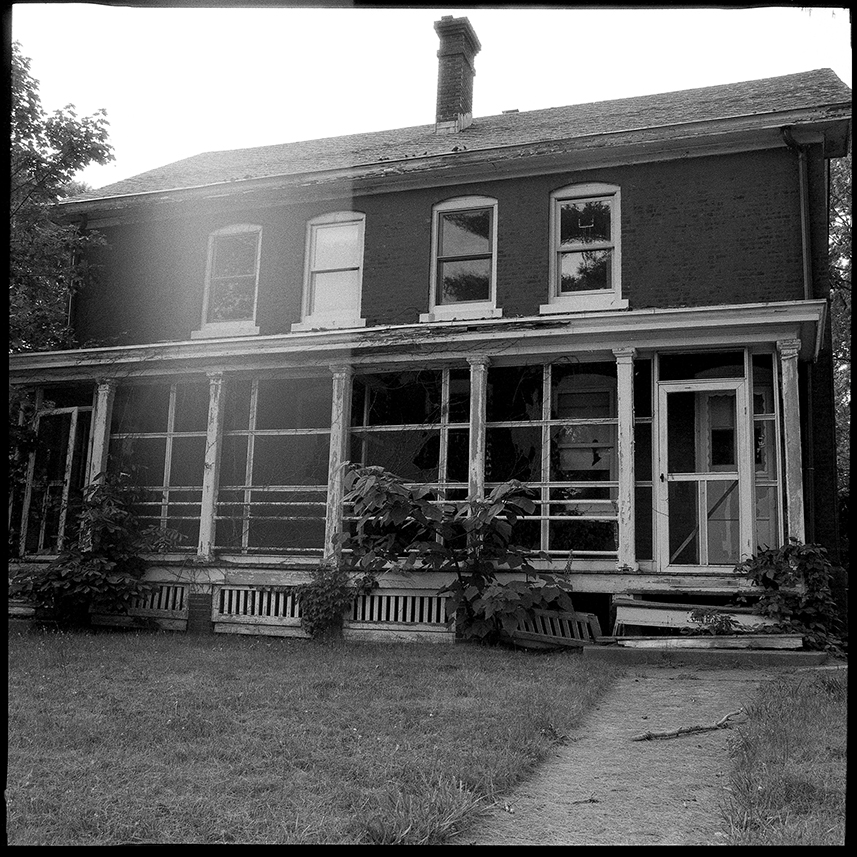 Like this one, that has ivy growing in, then back out of the windows and deck.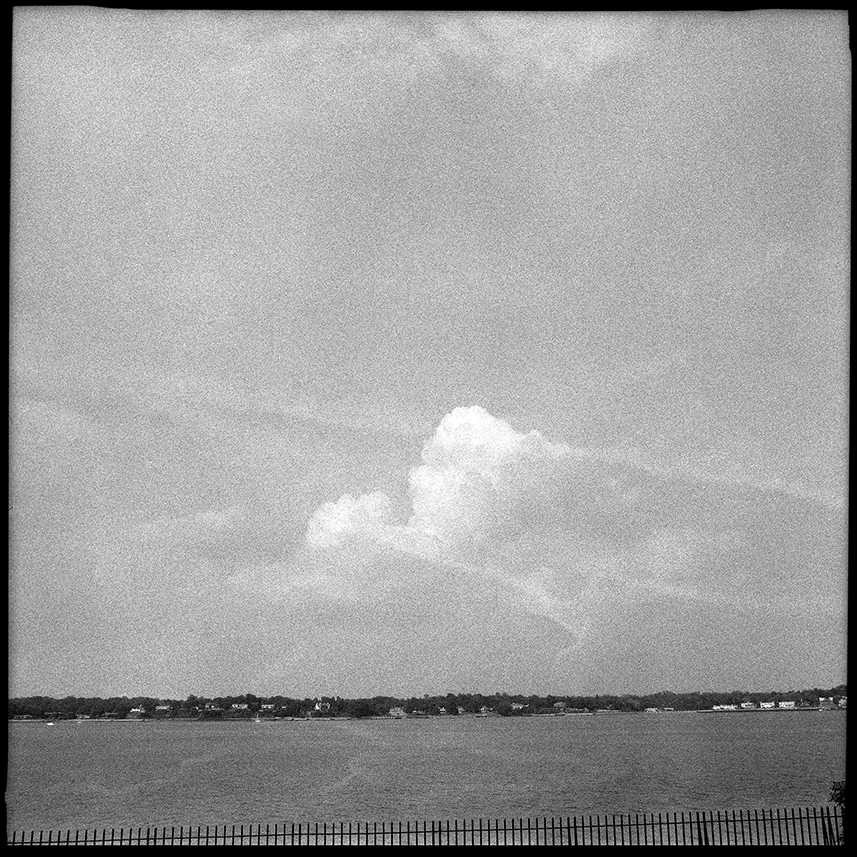 The area across the water seemed like a little fishing town too, which is cool. Big puffy clouds all day made for some dreamy shots.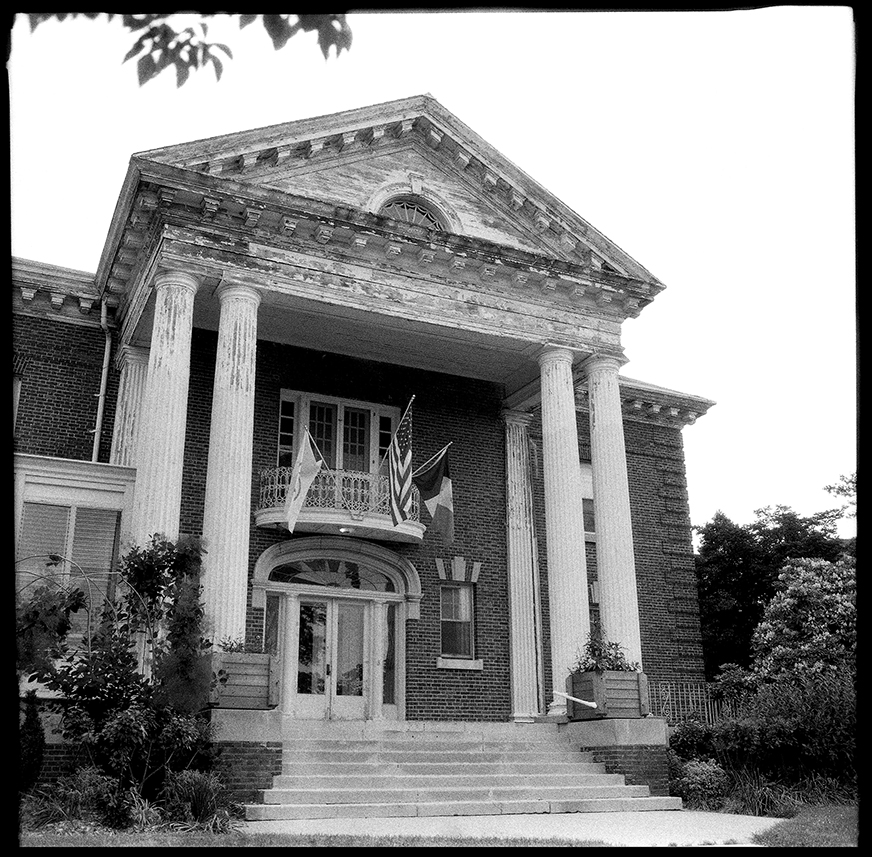 Definitely can't wait to go back… though next time would be a lot easier with an automobile.