Thursday, May 14th, 2015
A bunch of highlights from the last winter as we move into the unseasonably warm Spring.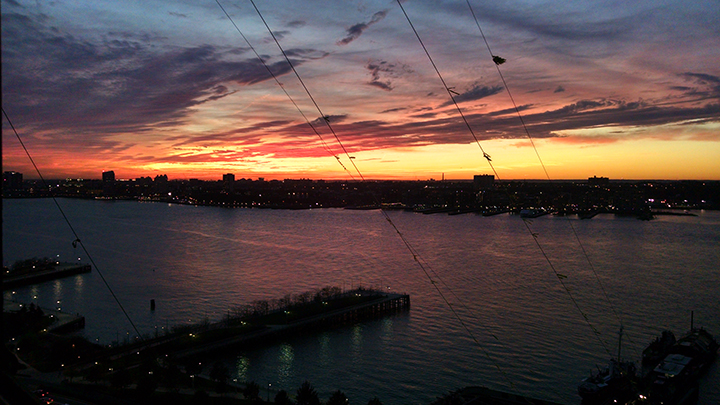 Can't go wrong with a nice sunset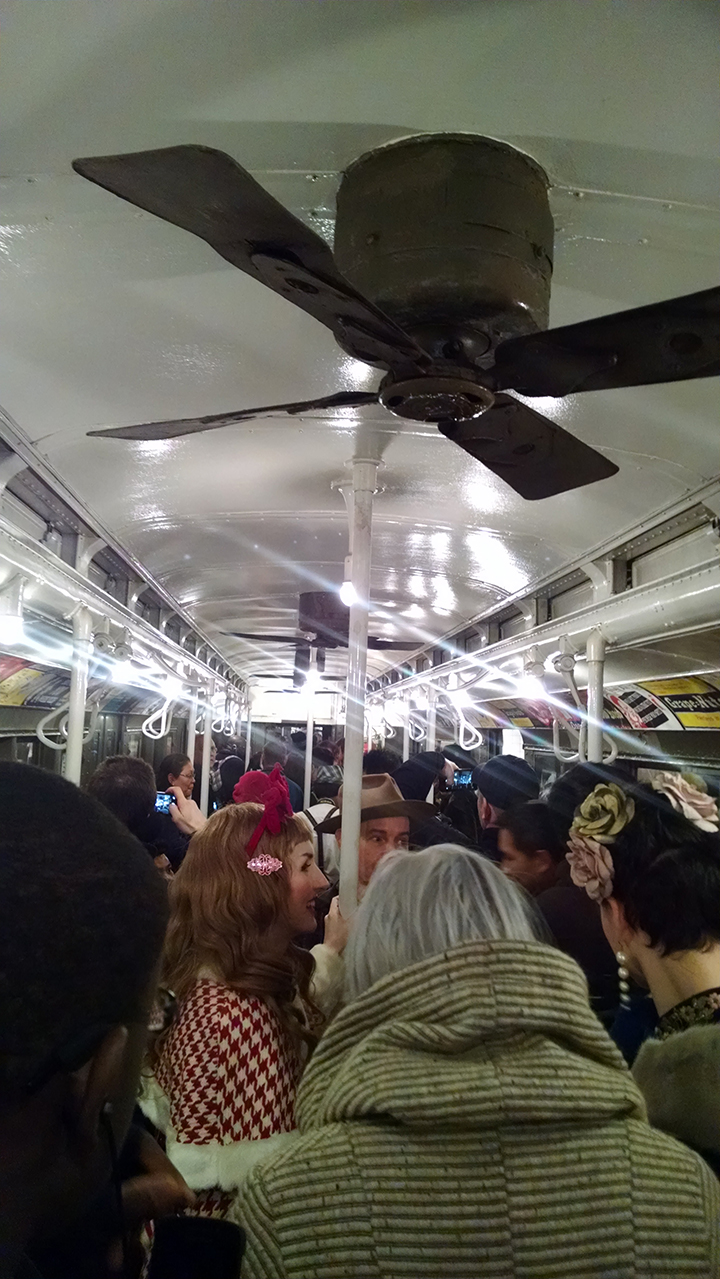 This is from the historic train car on the E line. It was pretty wild to get in there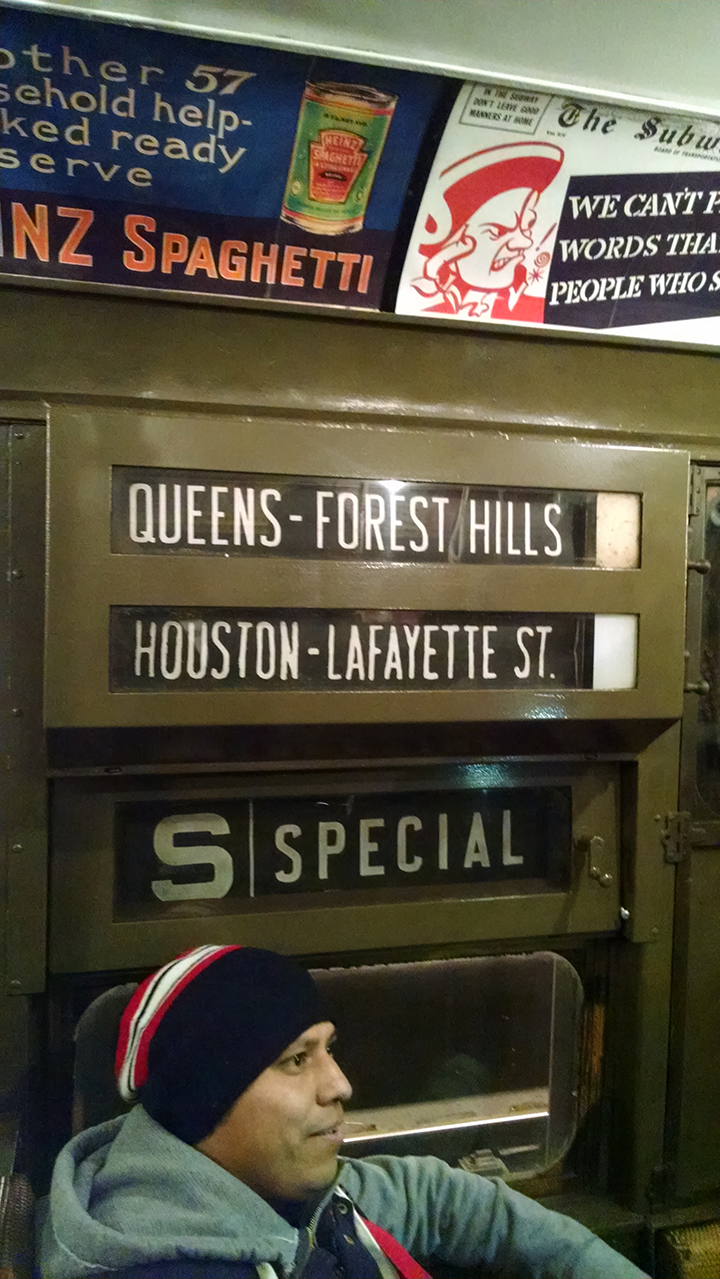 Some old signage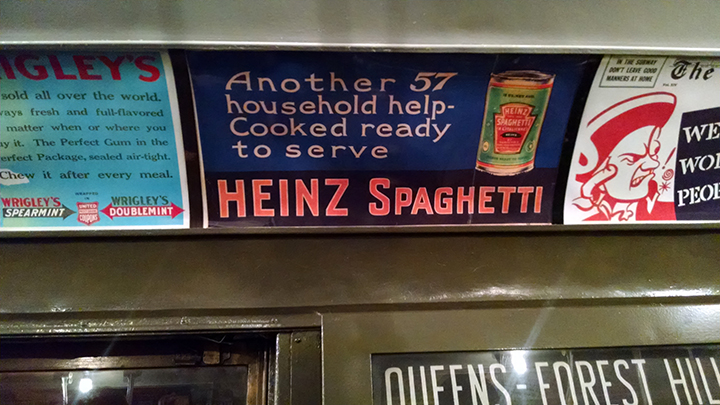 Rad shit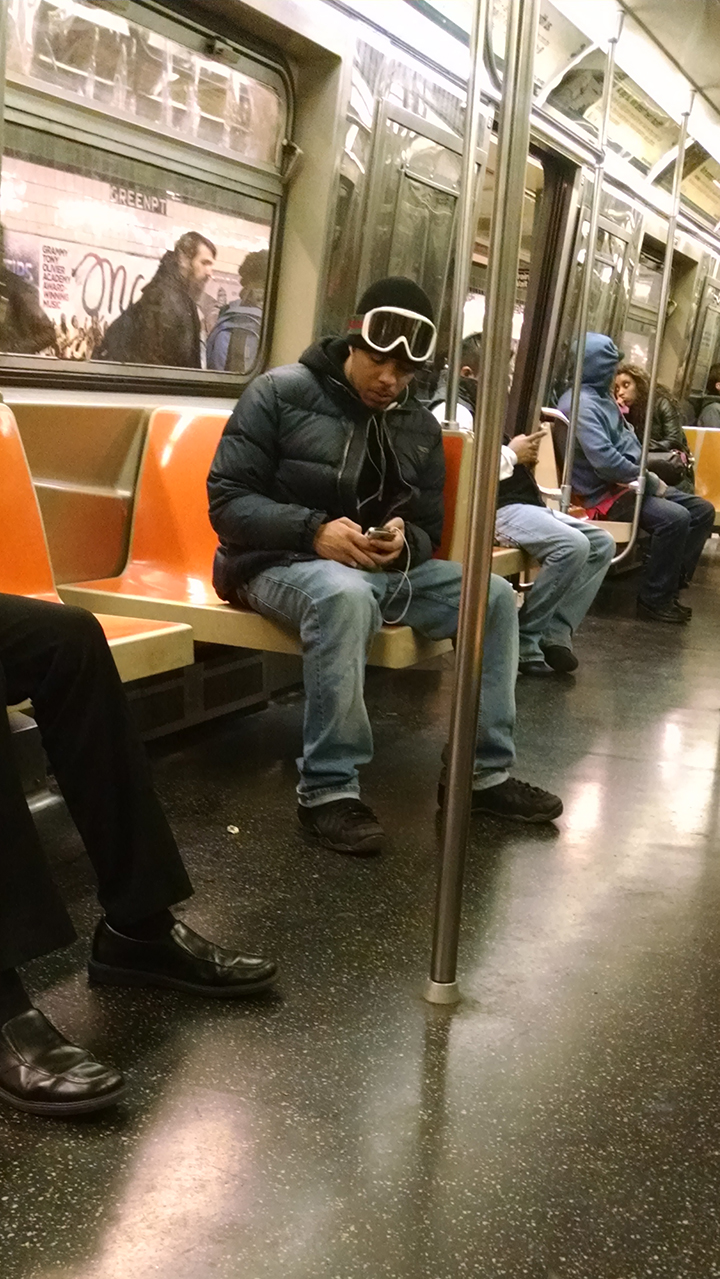 Right after Kiran had been joking to me about bringing back the 90's hip-hop style  of wearing ski goggles I see this dude on the train. Much respect, homie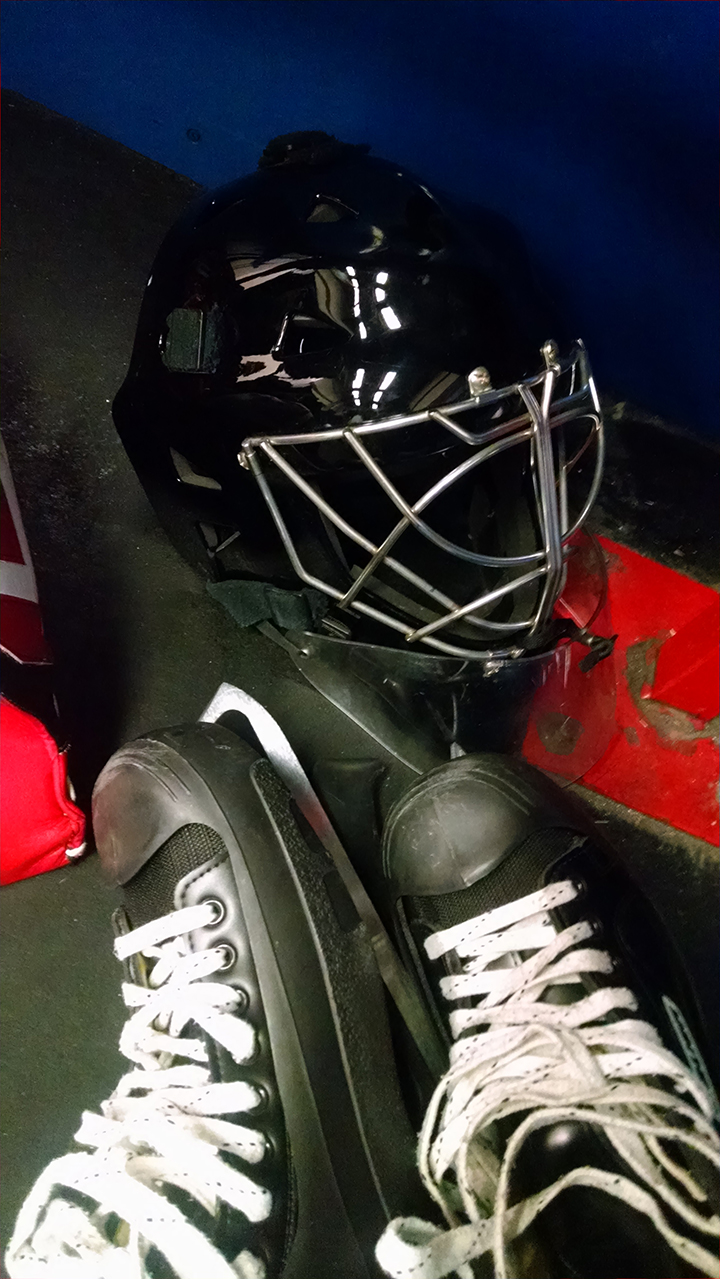 I was able to get in a bunch of hockey this year, between aching backs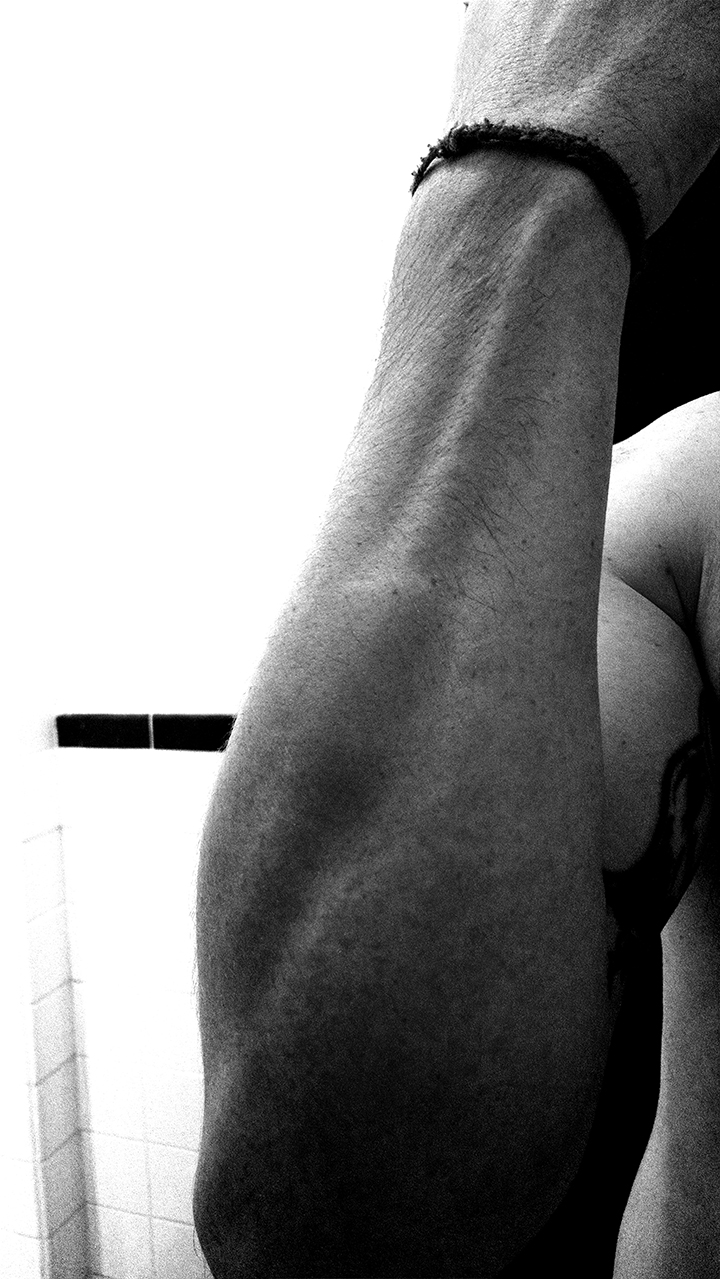 Caught this little stinger in one game. Kid was from Minnesota so you know he knows how to take a shot. Thanks to Bauer for leaving a hole in the arms of their chest protectors…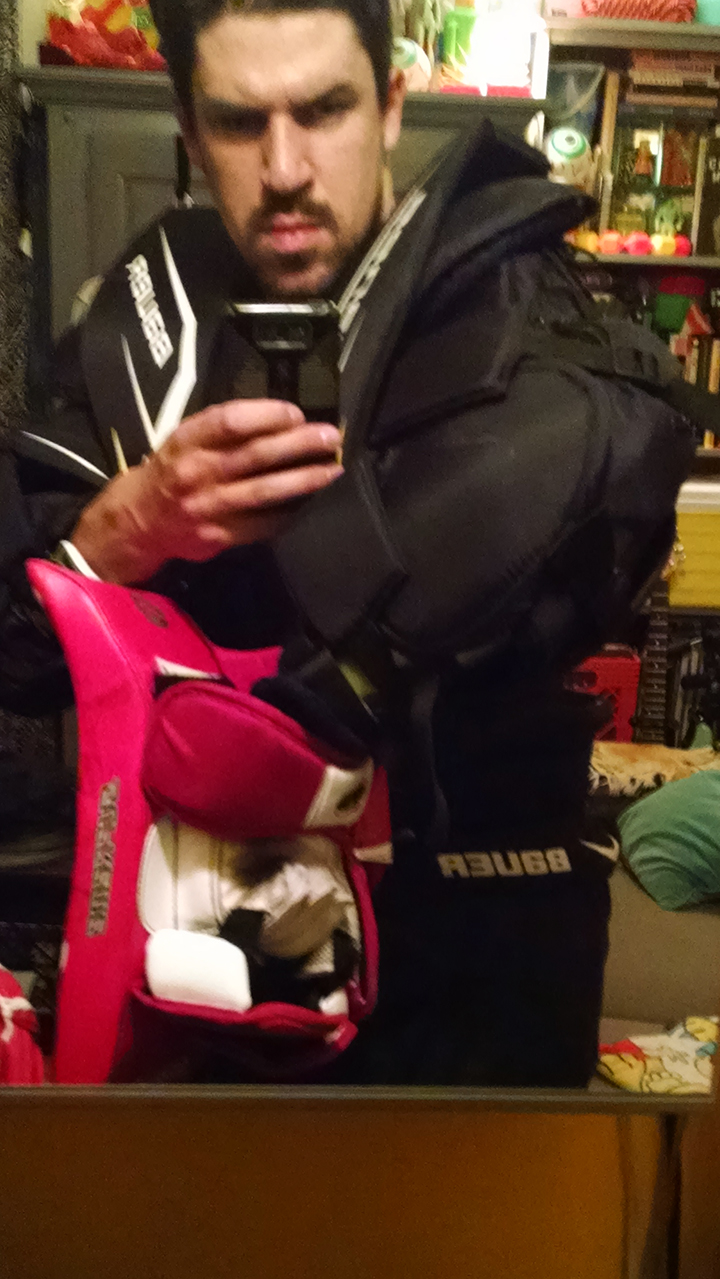 I armed myself with some children's soccer shin guards to plug the holes in the future (last line of defense)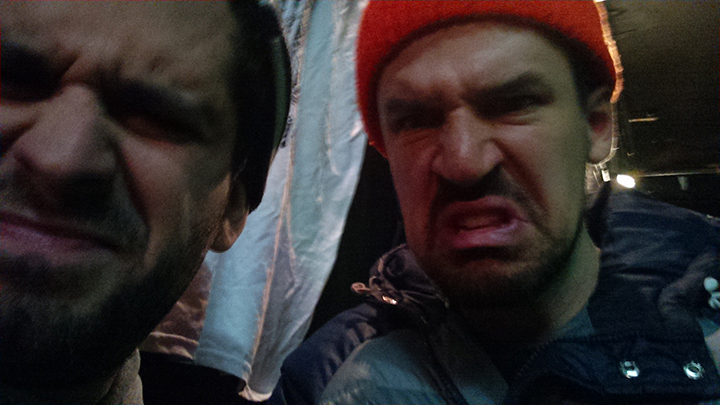 Me and Dre on some night playing at the Acheron and sending out love to GG on the West Coast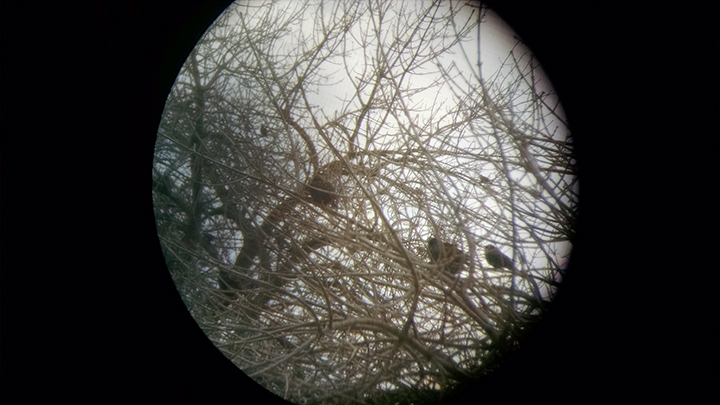 This is my camera-phone-to-binoculars technique. It works sometimes, but this one sucked.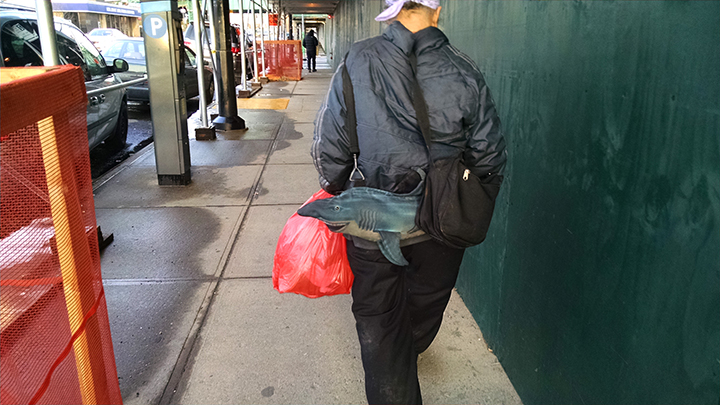 Walking through Long Island City and caught a dude with a sick bag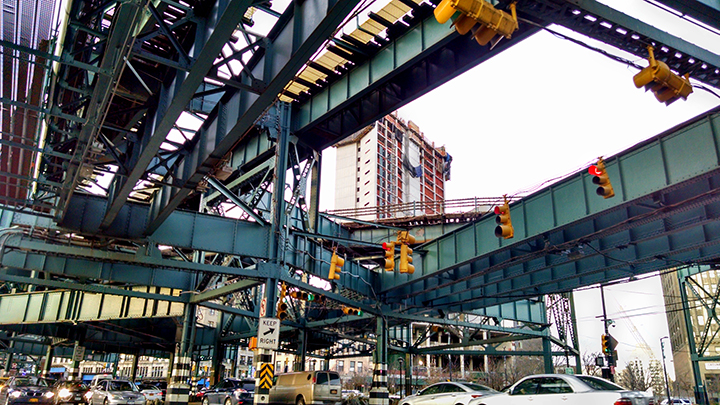 Another LIC at QBP. Love the lines in this place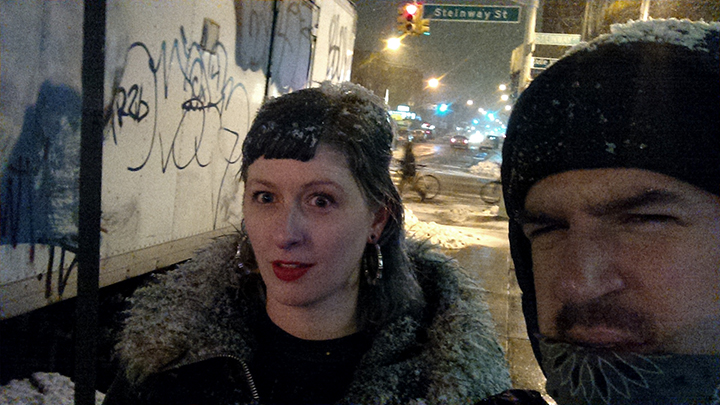 One of the many, many snowy nights that me and the lady Chuck Davies went a walkin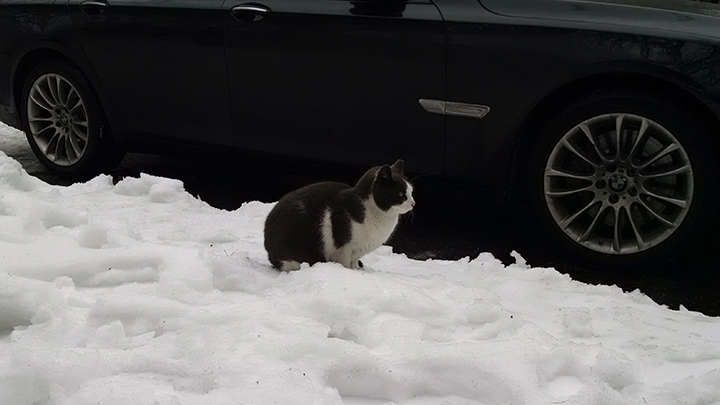 #streetcats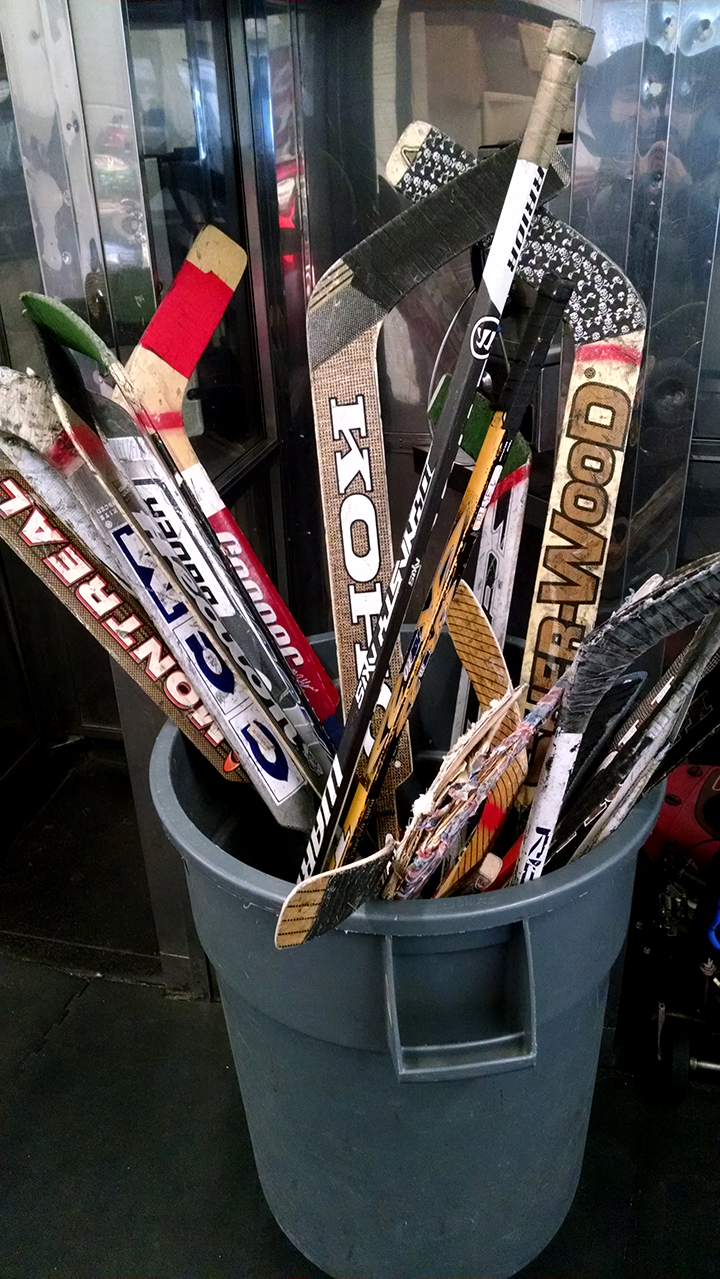 One of the best/worst sights… garbage can full of hockey sticks from decades past
ODR at Central Park with Colman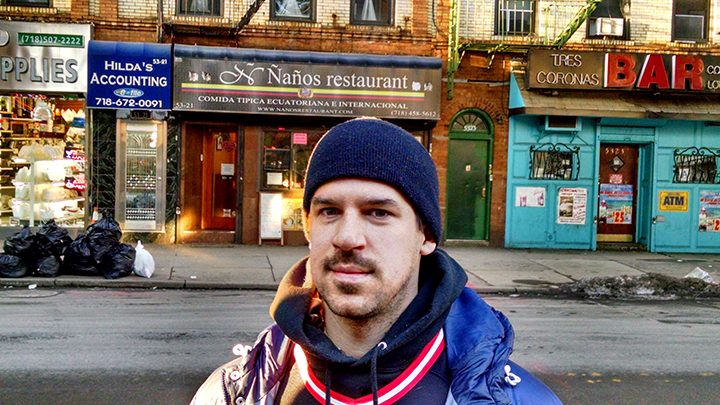 My family restaurant from a different continent en Queens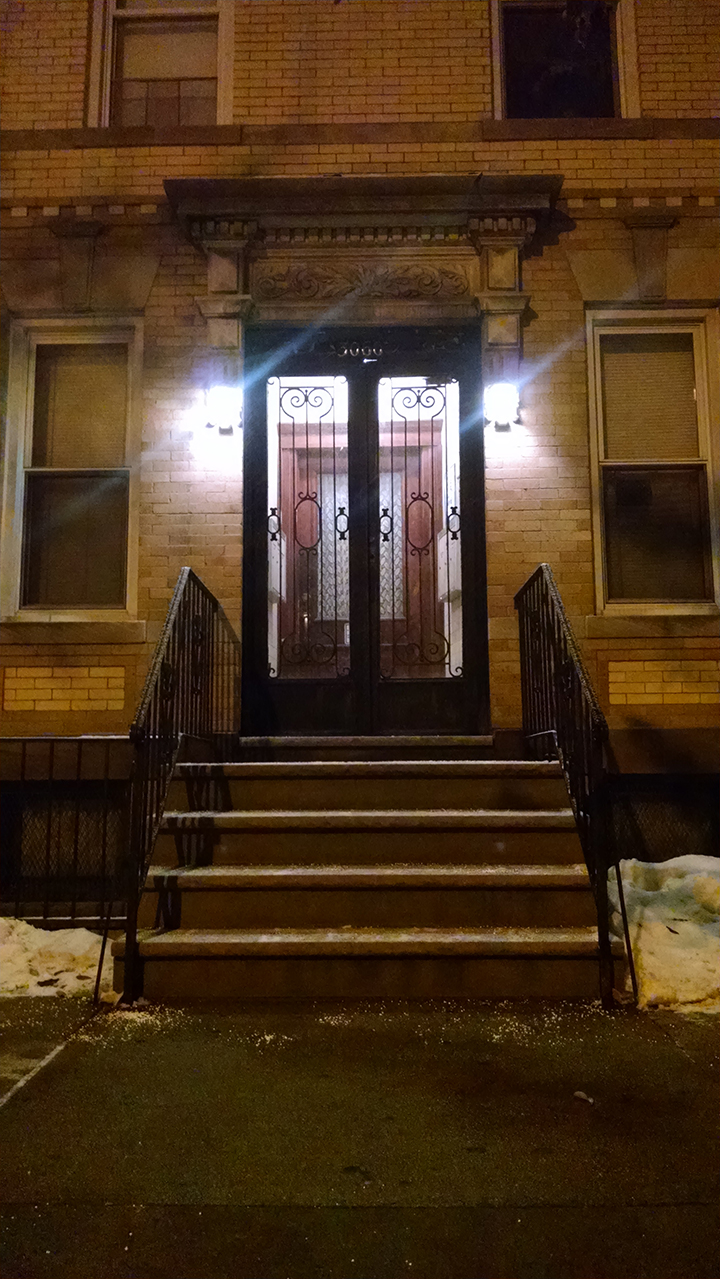 After chatting with my mom one of the snowy nights I found the apartment my Grandma grew up in (or at least one of them) around my neighborhood. It still looks like it did in the 30s or 40s on the outside I imagine.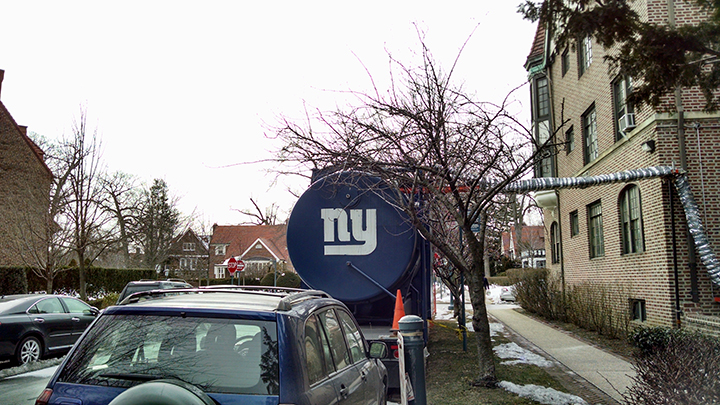 It's amazing the things they are merchandising these days…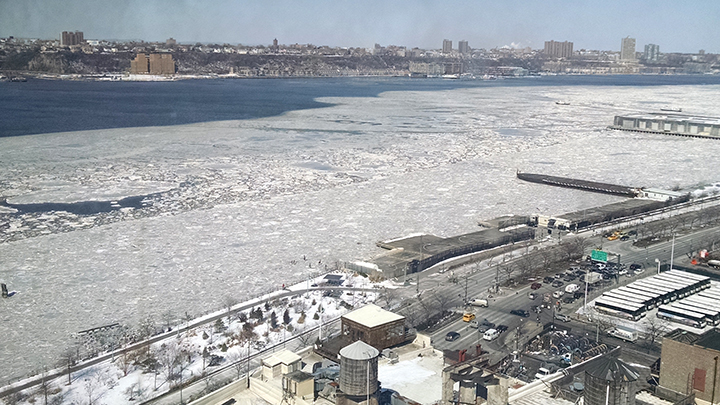 Ice mounts on the Hudson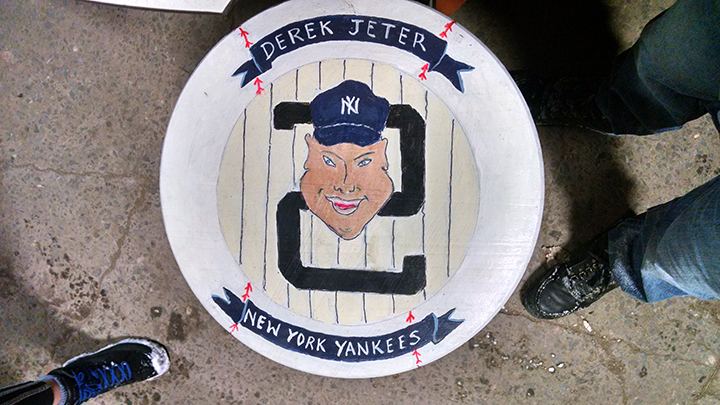 A beautiful piece I regret not buying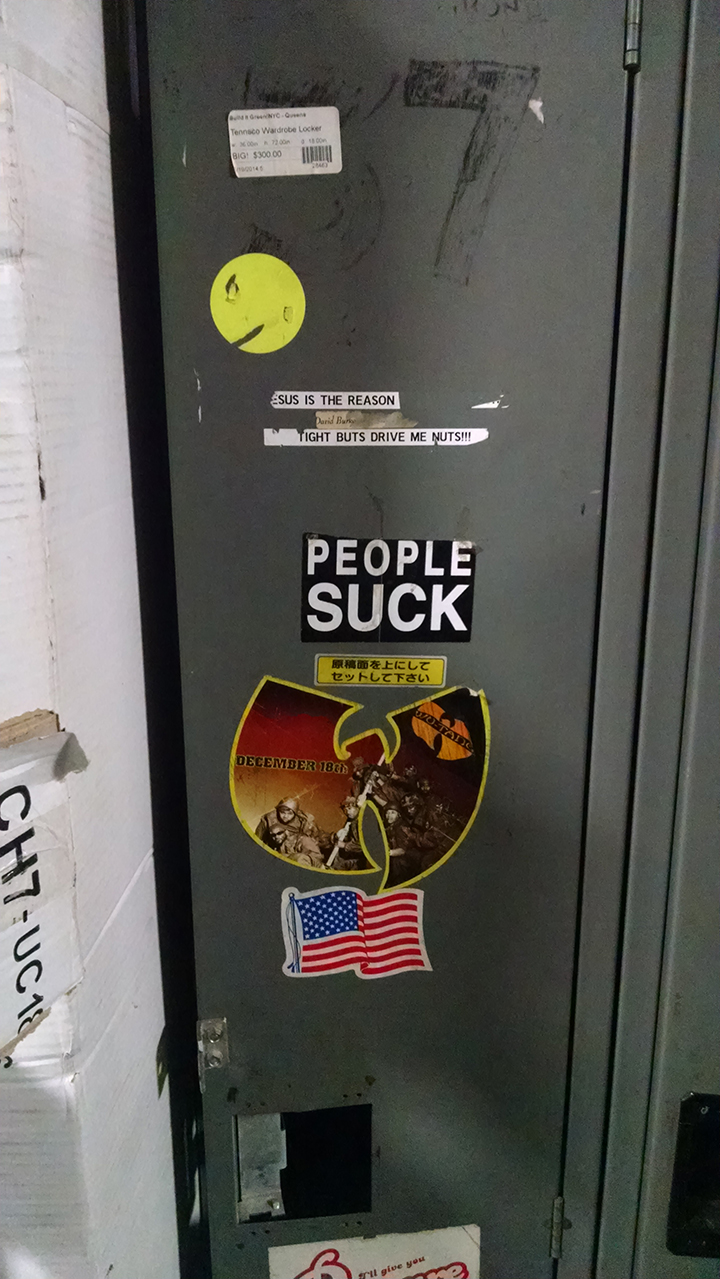 We found these lockers for sale in Build it Green that are decorated almost exactly as I would have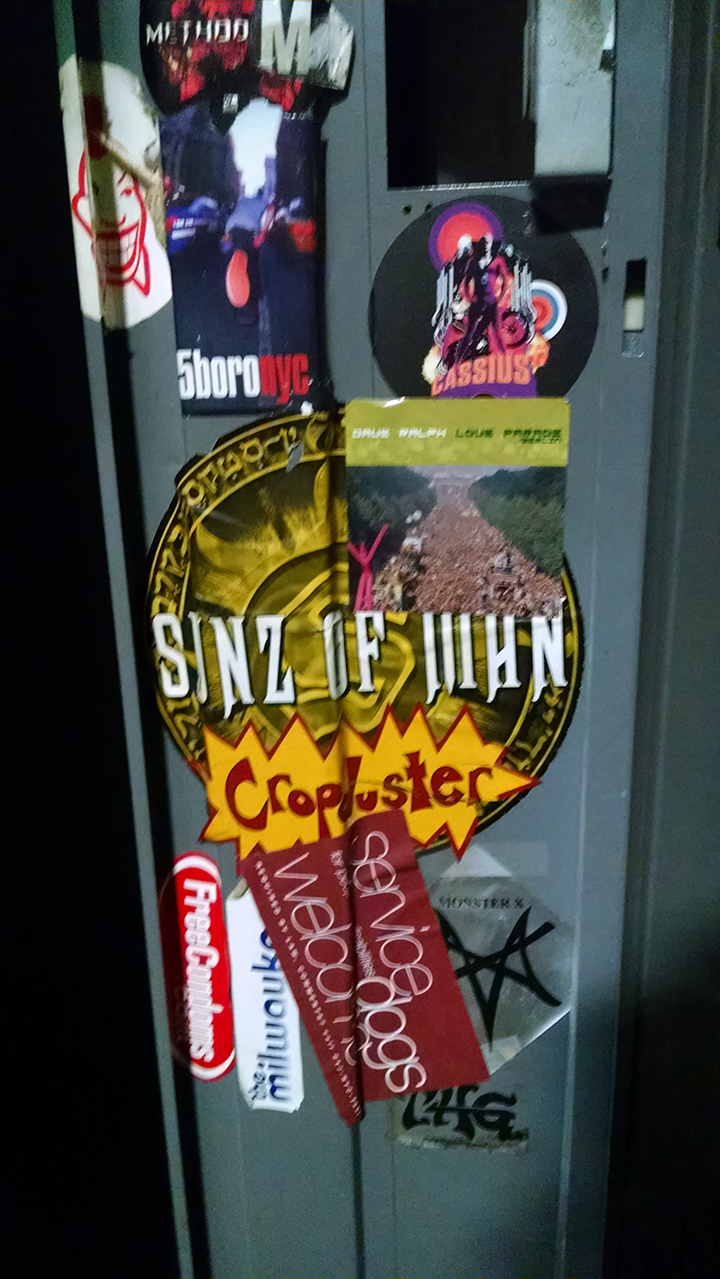 Wu-Tang 90's/00's stickers and skate shit
Probably the pants size I was too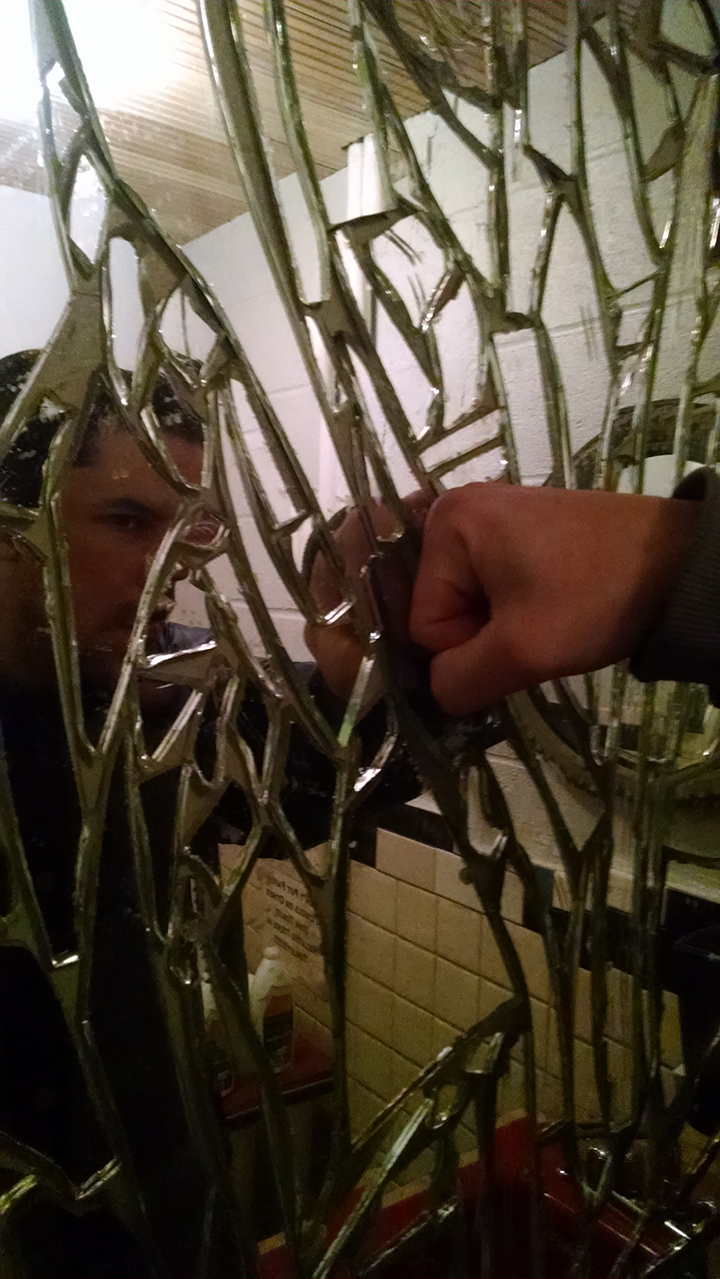 Also in B.i.G. a bathroom with which to do a Damaged homage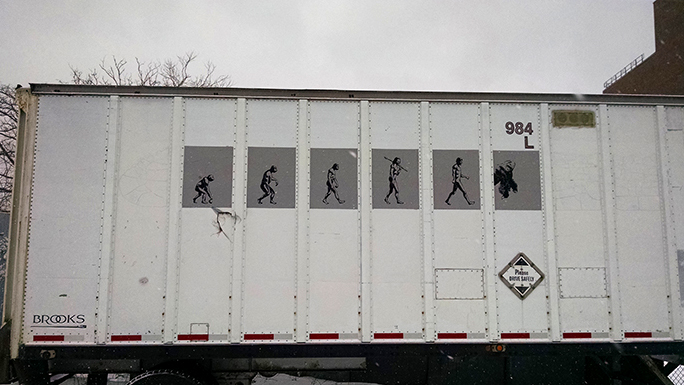 This is some weird truck with a gorilla evolving from man.. pretty cool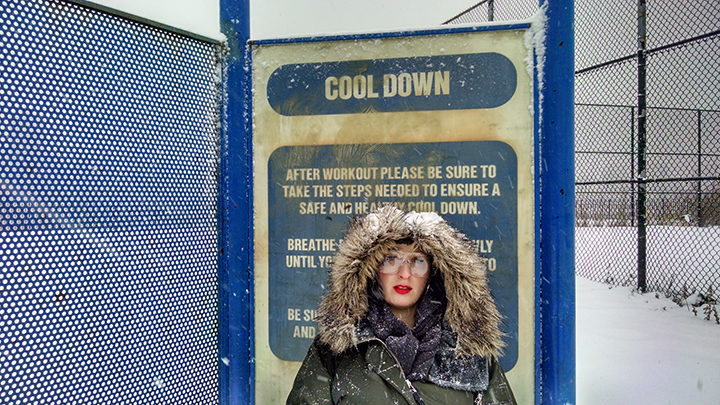 Another one from a crazy snow day of Charlotte "cooling down"
Snowfall out in the East River, Ice floating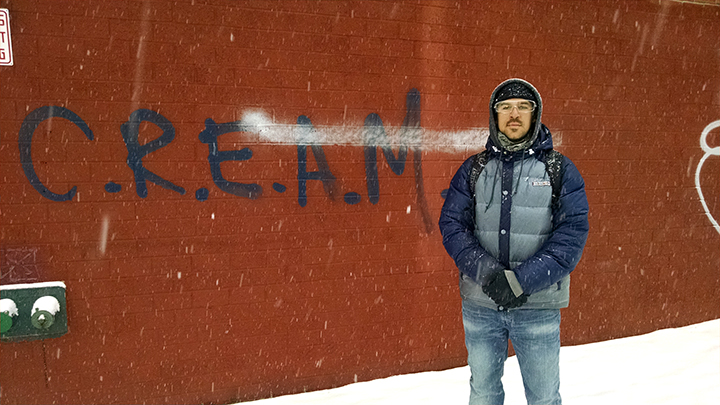 and of course, C.R.E.A.M.
Late Night Skating at Astoria Skate PArk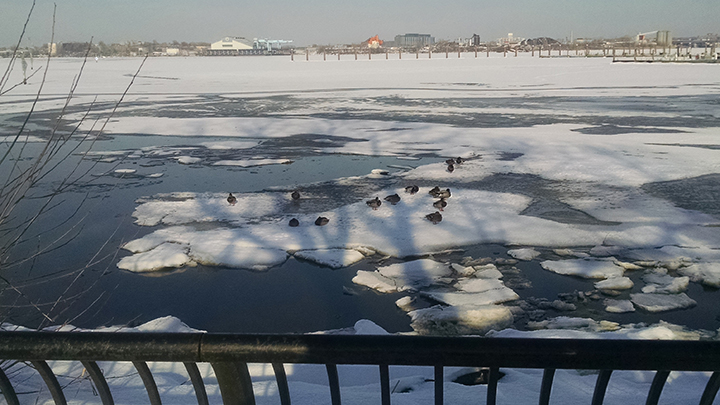 These are some ducks out near LaGuardia… cute little guys. Most of the water was frozen over except over here
I forget what we determined these dudes are. Cute tiny little things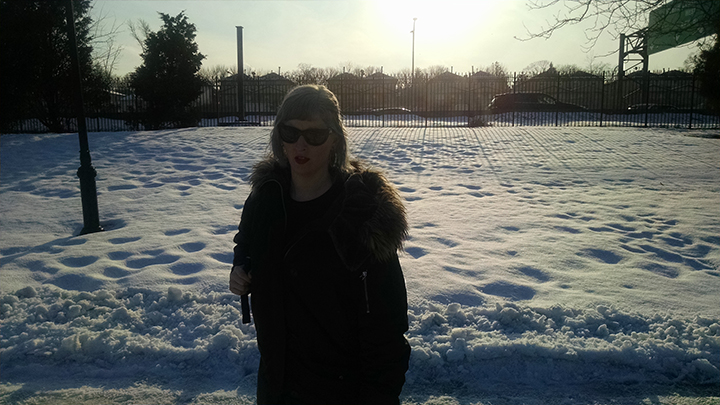 Lady Charlotte looking foxy as per usj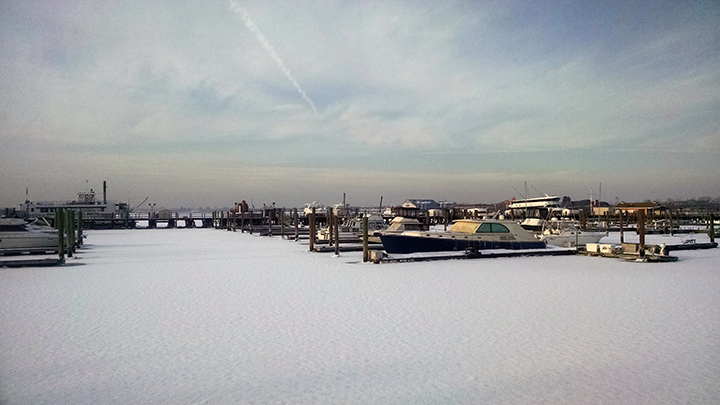 Boats frozen into the water
Hanging with Matt, Courtney, and Magic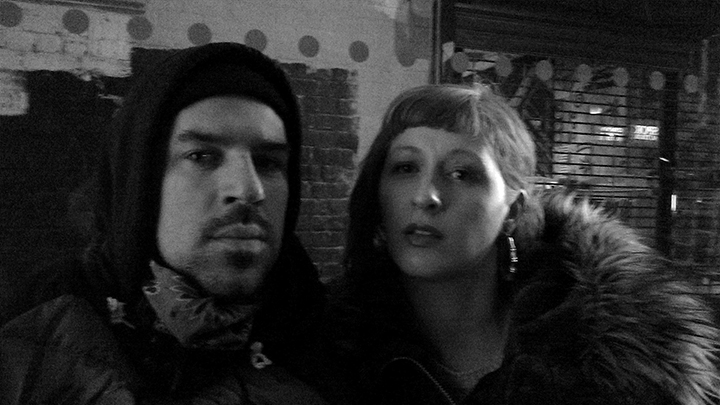 Some night time lighting from a bus stop. That's it for the moment of winter